2015 is finally here along with the start of the racing season! I have not been on the forums much lately, however that does not mean I have not been working on my S13. In fact, I think I've been busier then ever! For anyone unfamiliar with the car and the build process, please refer to
http://www.nissanroadracing.com/showthread.php?t=4829
(1500+ posts, and 150-ish pages of street mod banter!)
Last year I accomplished several long term goals, but fell short overall. The project is probably 1-2 years behind where I anticipated it being. A second place finish at my first nationals was not bad however, the finish was due to strategy. The car did not have the pace to compete with the Panda nor' Godzilla.
Pic's from 2014 SCCA Solo Nat's (One of last years biggest accomplishments!)
I'm going to break down last years performance charactoristics into segments.
Suspension
The car does not have very good turn in. I describe turn in as "vague". This may be because of the diff, or may be because of my roll stiffness front vs rear. The car was set up to be neutral in transition, which meant in steady state, it had a significant push. I believe this setup philosophy was a mistake.
The car should be neutral-ish in steady state and should be driven with technique while in transition. The car will be unstable and more difficult to drive, but ultimately I believe faster on the auto-X course.
Front Shocks: Bilstein 3kg's (off the shelf valving)
Rear shocks: Last year Koni 8611's, 2015: Top secret
(starts with a "P" ends with an "E")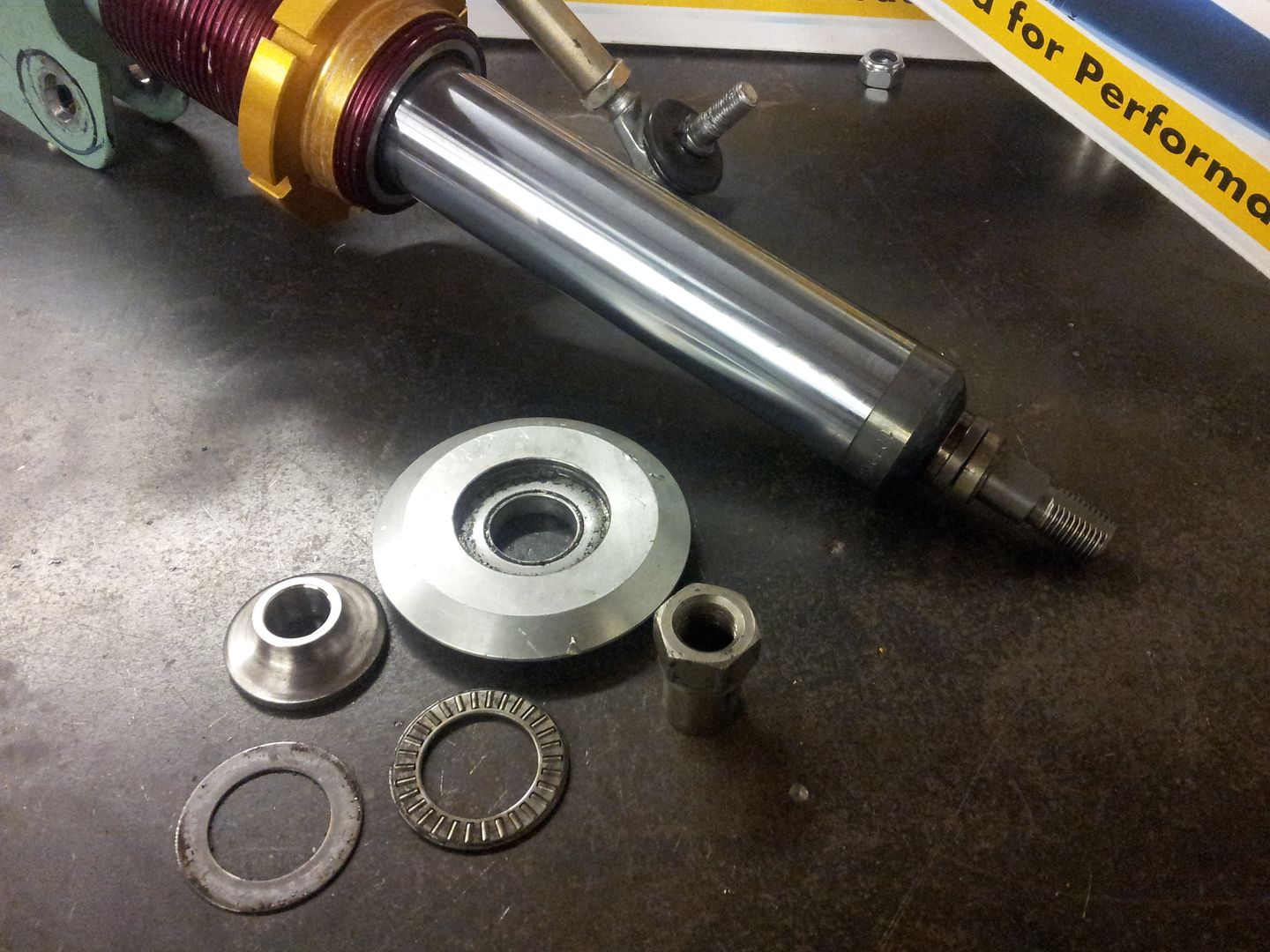 Brakes
With the abs actuator mounted in the rear, and wildwood calipers front & rear.
The pedal is far to soft, has excessive travel, and pedal feel is vague. I need to work on the brakes...
Engine
Needs more boost, better spool up, and more power. Same old story...
Old engine specs: Megasquirted Ka24de w/8k redline, ~11:1 compression, JWT 227 deg @ .050" cams, GTX3071, 5.5" quartermaster clutch, accusump, oem crank, ATI damper, crappy jgs log mani, and a 27lb cast aluminum oem intake. 442hp @27psi with no-intercooler on E-85.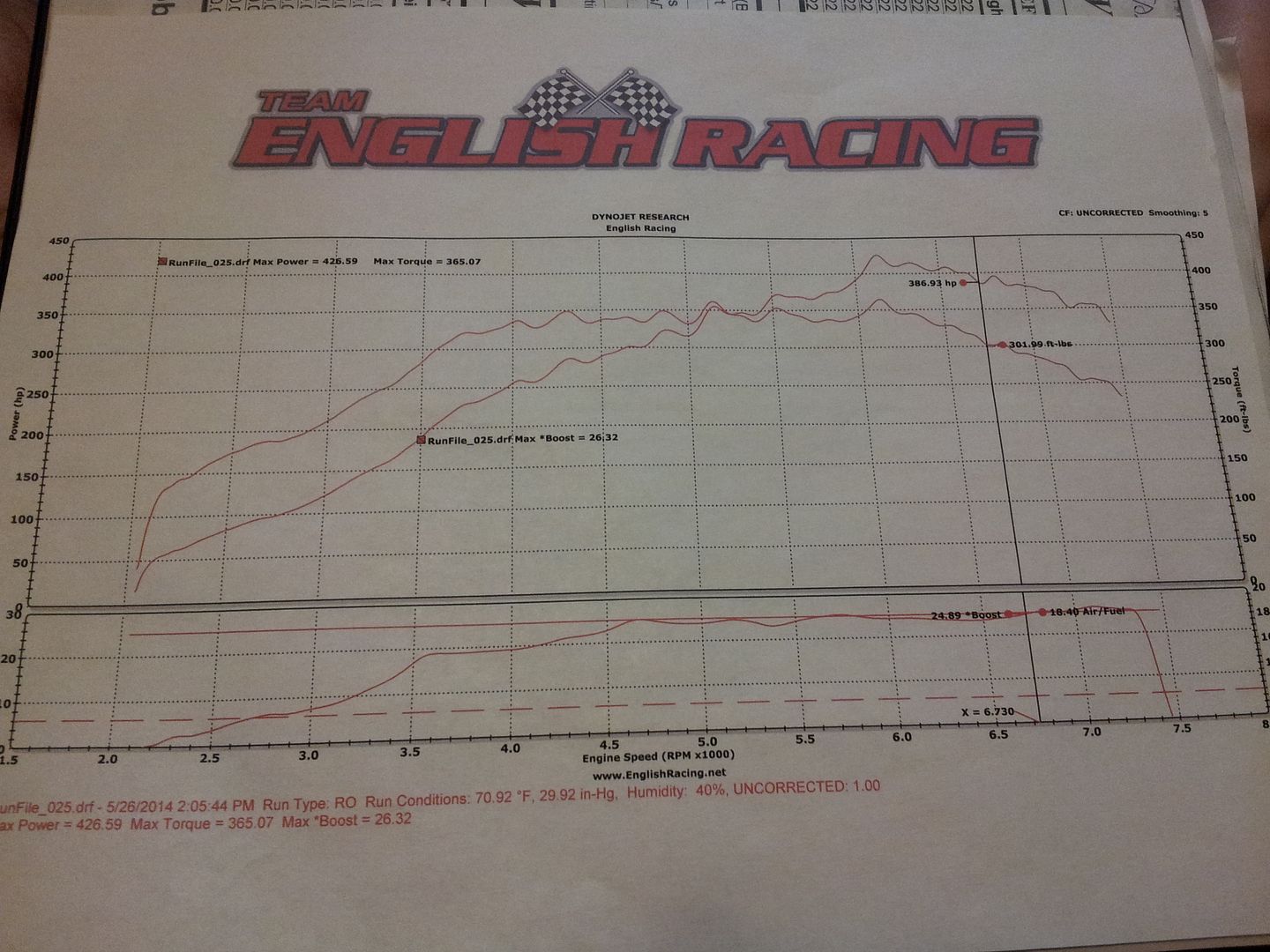 The engine bearings showed signs of excessive loading. and delamination/cratering I'll post pictures and elaborate later on...
Goal is to make the new engine reliable @ 500rwhp, with boost that builds before 3krpm.
Drivetrain
OS Giken Spec S differential: Straight out of the box the diff is probably great for street cars, or cars on street tires with <400hp. On my s13 I've experienced inside wheel spin issues from day one with this diff. Even with redline 75w-90ns The diff would not lock on initial throttle application.
Recently, I've been in communication with the guys @ OS Giken about my issues. After sending them my dyno sheets, videos of my car on the east and west course at last years Nat's, and a long phone conversation, OSG has game plan for my diff.
We are going to change out the pressure ring to change the cam angle for more intial lockup, and lock timing will be softened up as much as possible by adding anti-preload springs. Also, the diff will be a 1 way vs the more common 1.5 or two way offerings.
I'll elaborate on the detailed spec's one I have the diff back from Giken.
Chassis
The chassis was down to the minimum weight, and 60lbs of ballast was bolted to the car for nats last year, however, the car was front heavy. Solution: Fabricate by wet lay-up and vacuum baging, carbon fiber hood, bumper, headlight covers, fenders, splitter, sunroof delete panel, cf dual element wing-set, and custom headlights that are street legal. Once I've fabricated all of the above, I estimate some 200lbs of ballast, and a 51-52% front weight distribution vs last years 55%!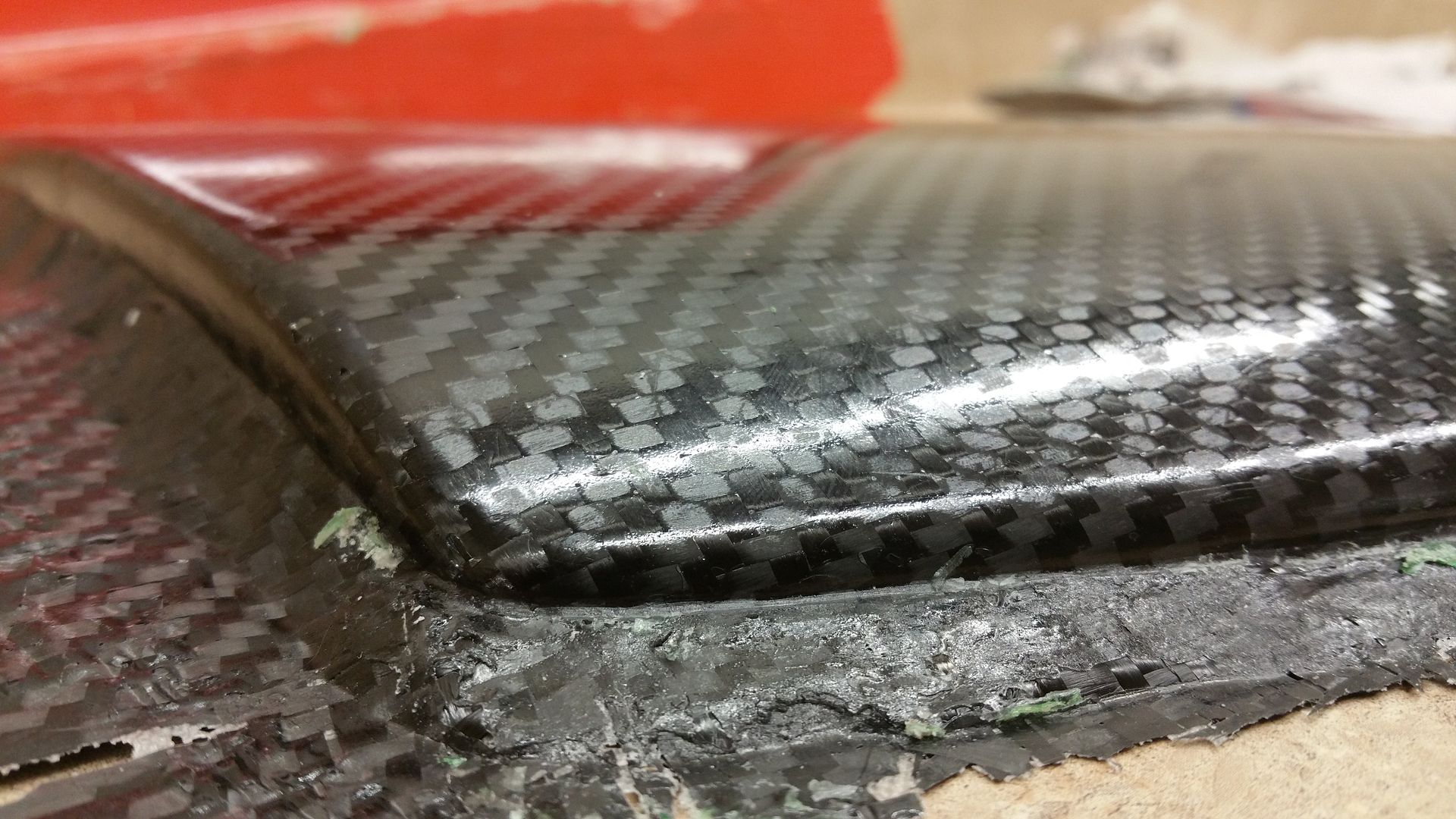 More carbon fiber related project pictures and documentation to come in my next post, as this is the main subject of interest to me right now. Stay tuned!
-Jason M