Hello everyone
I've been recently getting underway with the build of my S14, but first a little bit of history.
I've owned an S13 for the past 10-11 years. Building it slowly throughout the years while working and going to school. Towards the beginning of last year the chassis started to rip apart. It was a sad moment realizing that I had to retire the car.
I had purchased a 98 S14 to daily for the past few years. It was an automatic, stock, SE. Very clean car.
So now with the retirement of the S13, the S14 will be taking it's place.
My main goal with building any of my cars has been versatility. I enjoy many different kinds of motorsport, auto-x, drift, drag, and road racing. Also, with the recent opening of a brand new awesome facility within a few miles of me, it's making it that much more tempting to build a solid, multi-faceted car.
The new facility
http://www.nolamotor.com/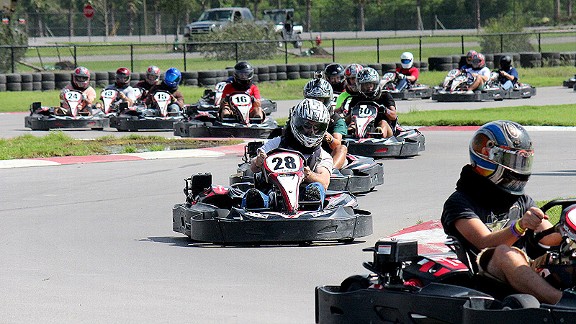 Now onto the S14, I've already completed a first round of upgrades. Addressing the cooling system with replacing belts, hoses, water pump, upgraded radiator. Then went into some of the suspension. Adding Suspension Techniques Sways, SPL Parts Tension rods, and replacing tie rod ends.
I was also able to score some KYB AGX's and Tein Springs for a song. Here's how she sat after switching over the wheels from my S13.
A little high in the rear, but it was fine for being a daily and living in New Orleans. With the springs being so short in the front, it would crash and bottom out over larger bumps. It sounded bad and felt worse. I had hopes that the next round of upgrades would change that.