Installed tender springs tonight. Had to make my own coupling spacers to do so. Here's what I'm working with:
Ground the welds down with an angle grinder to ensure the spring would sit flush: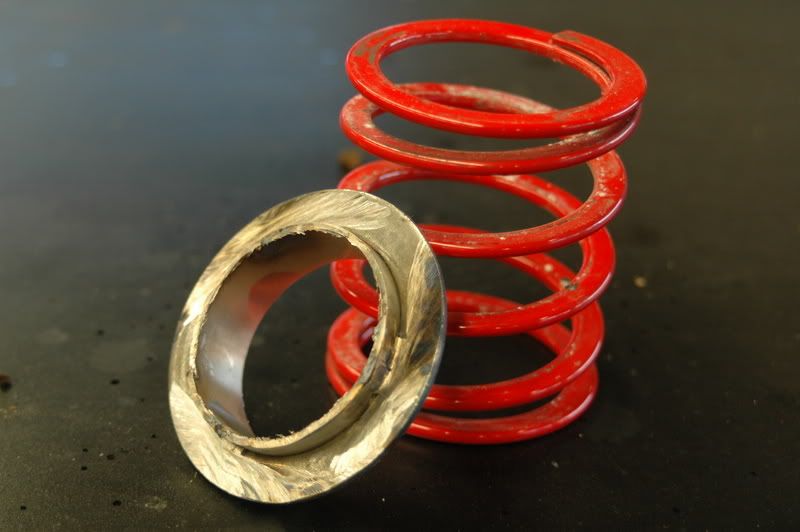 Assembled: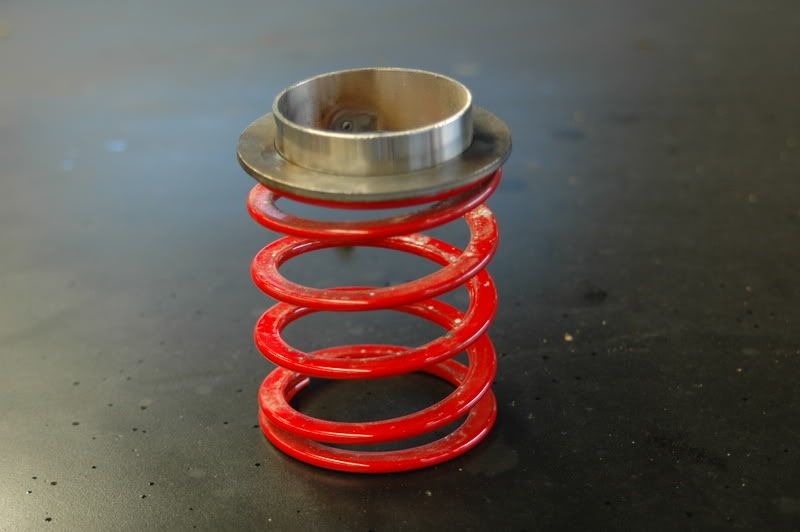 Crappiest install pic ever:
They block (fully compress) at about 200lbs, and are 4" long, 50lb tenders. They're compressed a bit over an inch when installed, but I'm working on extending my droop a bit as I'll add a half inch spacer underneath the top hat since I've got tons of thread above the nut. I might go so far as to extending the lower mounts later, as well.
I'll have more info available on performance after this weekend, so "stay tuned".