So I have been sourcing parts for a VE build and I want to go through a mental check to make sure I am covering all the bases. I was hoping anyone here can either confirm, deny or call me out on things if they do not think it is correct or I missed something. So here goes. This is from a P11 Sr20VE long block btw
Block:
This is fairly easy and below is a list of what I have. I ended up getting a really good deal (crack head pricing) on all that is listed hence why the bearings are sized they way they are (not of my choice)
Pistons:
JE pistons (SR20DET). Compression Ratio is 8.5:1 with valve reliefs. This will put my static compression at 9.2:1 with standard 1.1mm Headgasket (1.1mm for VE 1.3mm for VET). 2618 T6 high tensile forged aluminum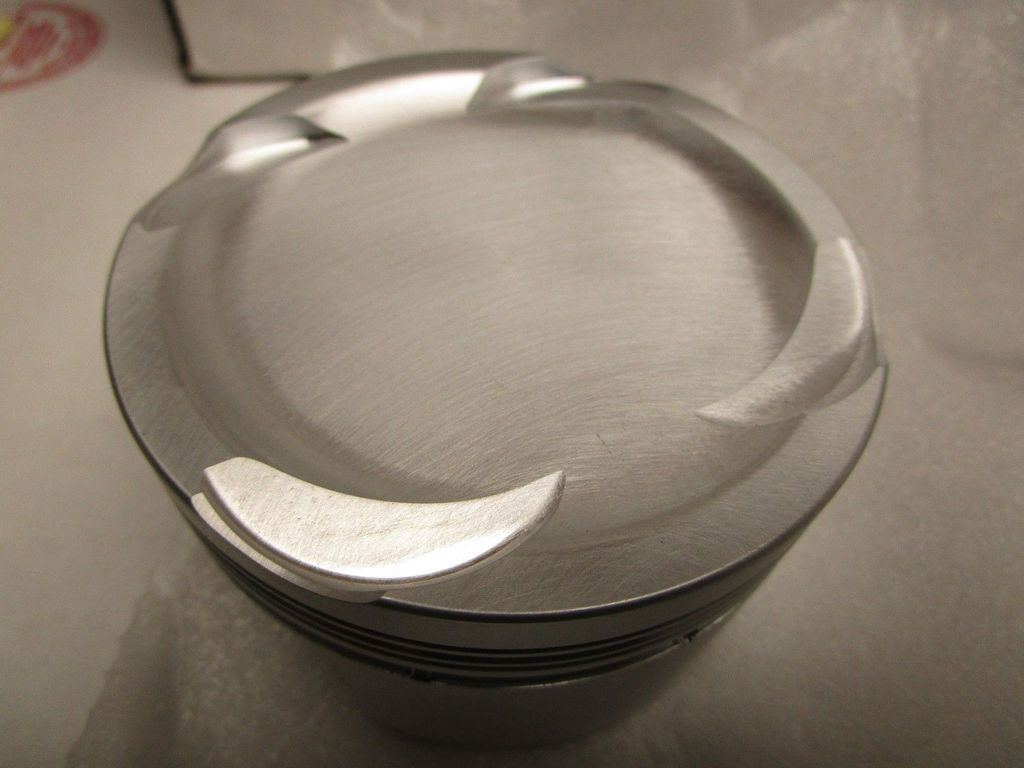 Rods:
Manley H beams. Fairly straight forward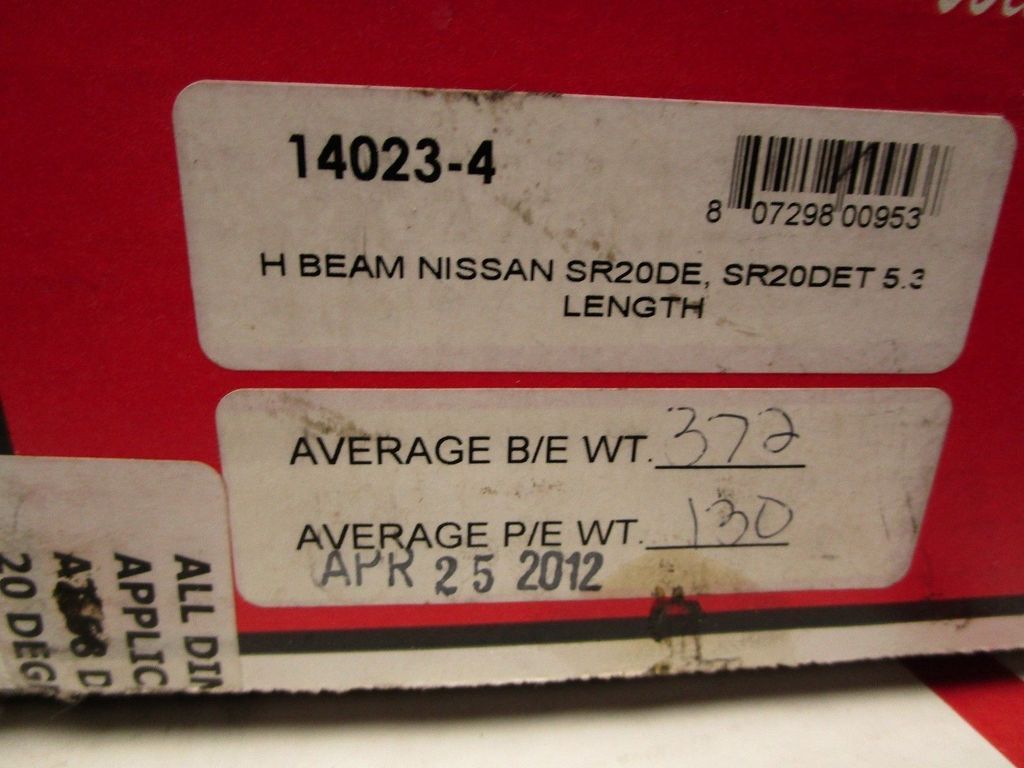 Wrist Pins:
See listed. .827 x 2.250 straight wall carbon steel wrist pin provided.
Bearings:
See listed. ACL race with -.25. I will change this to the standard set unless someone recommends I use these. Same for thrust washers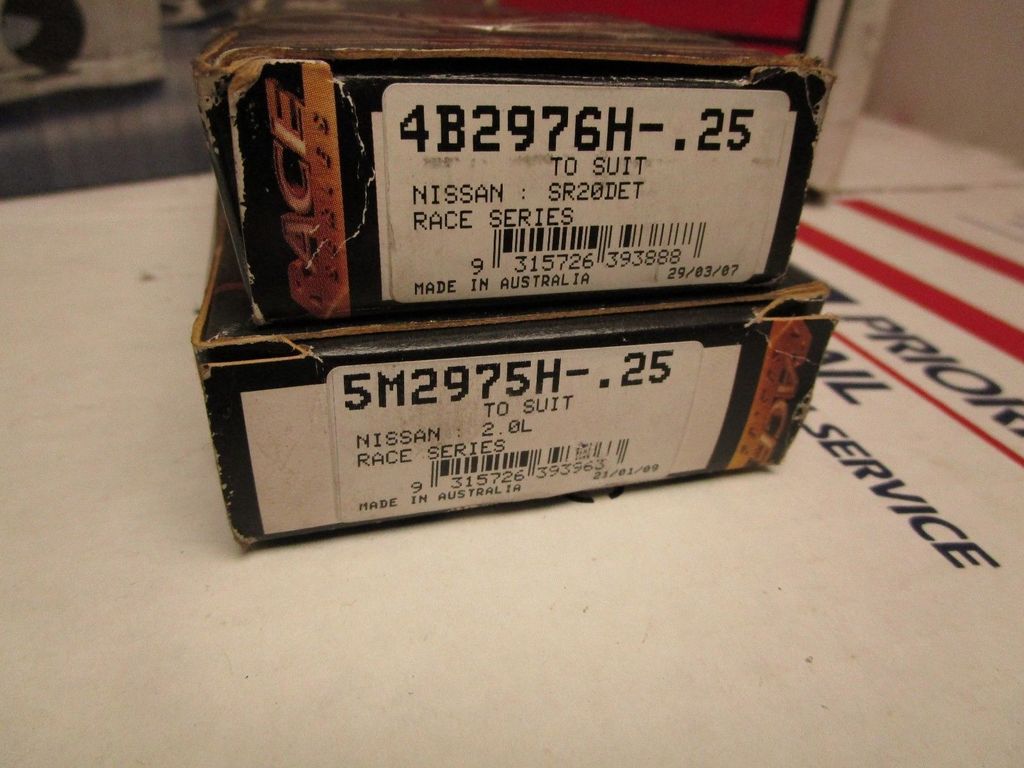 Block Prep:
- Machine to 86.5
- Hot Tank
- Drill/tap/install plug in rear oil drain port (S13 block).
- Surface with oil pump
Anything needed??
Crank:
Standard S13 one has damage on #3 rod journal. May need to be grinded
- Could use the SR20VE 4 CW?? This seems to work
- Or could just grab a 8 cW from a friend
- Cranks are balanced well from factory. Will skip this option
Head Swap:
Lets get to it
Valve Springs
- Either BC or Supertech with standard retainers. Anyone have the part number for either?? This is for a P11 Sr20VE, so dual valve springs. Need the 93lb pressure option.
Valve seals/guide
- New valve seals while in there. Mazworx has them for $1.00 per.
- Do I need to mess with the valve guides? I would think not.
Valves
- Keeping them standard. Although, the standard exhaust valves are not sodium filled. Any option for the upgrade?? Should I even bother??
Head Prep
- Keeping it standard. No port work
- Needs to be hot tank. Slug build up
- Drill/tap port where one of the heater lines bolt up for oil supply.
- Block oil supply hole right above the boss to be drilled
- VVL oil block
- Use P12 single solenoid (using Taarks single solenoid block).
- Using standard Sr20VE heater/water neck (see picture in comparison to S13 heater line routing). Can just block off the perpendicular port and use the metal coolant bypass line from the S13. Transfer sensors to new water neck. Will test fit this over the weekend once the VE shortblock is completely torn down
Below, see water neck comparison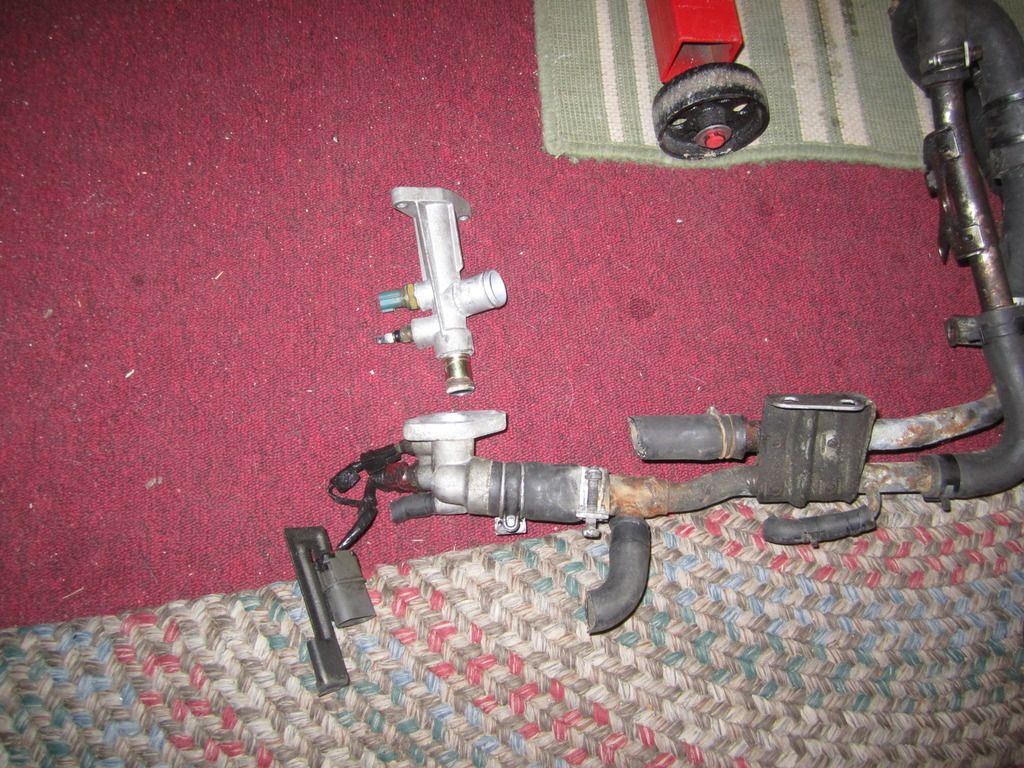 Head Gasket
- Standard Head Gasket is 87mm. I will use the P11 MLS with the 86.5mm bore. Once bolted down the squeeze will make it close to perfect (I think). If not, get a cosworth or Tomei 87mm HG
Swap Kit
- New Chain Guides
- Used VE chain (will be buying new)
- VE chain tensioner (may ante up to buy Taarks)
- VE pointer relocation (Taarks)
- VE oil pickup (was going to modify, but going Taarks again if I cannot find someone to do it)
- AL SR20DET Pulley (the stock DET one fell apart when I tried to remove it)
- Water pump pulley
Anything else I am missing??
Thanks