I'm re-wiring my E-Manage Ultimate into the new car, so I figured I'd load up the doc I made:
S14 E-Manage Ultimate Wiring: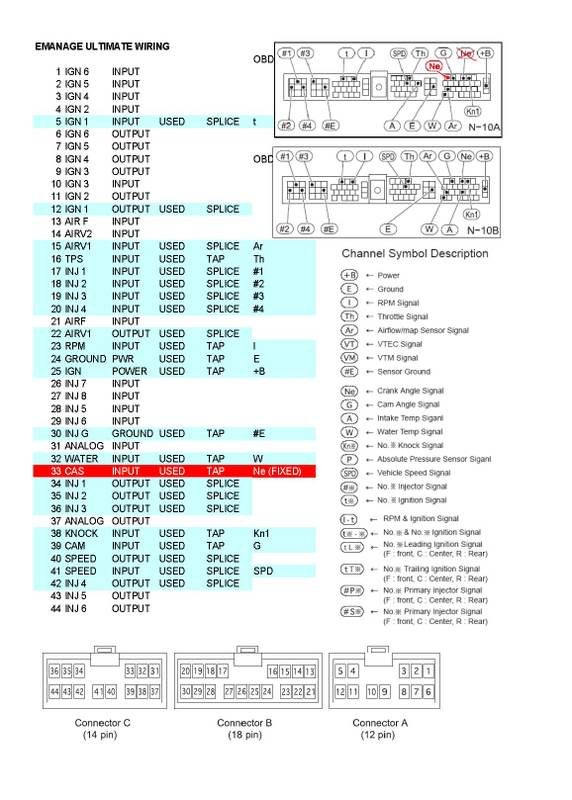 You'll notice the wiring specified for the CAS from GReddy was changed, as they reference the flywheel CAS that is only used to reference knock. Properly installed, it should read the 1deg tick from the distributor, as noted by the red "Ne" (which should be the same for the OBD II harness).
Also, I'm not sure if I reversed them on my car. I'll verify it when I'm done installing my engine (intercooler and piping is still shipping).
There's another trick with the EMU that I used:
- Throttle Position Sensor: switched from TAP to SPLICE with an optional OUTPUT line used to change the throttle curve. This allows me to adjust the throttle curve to change where the system switches to open-loop operation. With boost, you'll want this to happen anywhere between 20% to 30% throttle (guesstimating, haven't even looked at my actual maps in like a year), compared to the 50%-60% it normally is. Otherwise, your ECU is going to get confused and start trimming your fuel map, eventually leaning out your fuel map.