.
So, I'll get this over with.... I'm an idiot, haha. Umm, so I shouldn't have done this and every ounce of my better judgement tore the idea from my grasp, but based on the circumstances, my stupidity took advantage of a small window of time (a weekday off from work) and pushed me to make this decision.
I split a pair of Aluminum 30mm Z32 front calipers and a pair of Aluminum z32 rear calipers...I know stupid decision right?!
Despite the calipers rough appearance (the pic below makes them look better than they actually were)....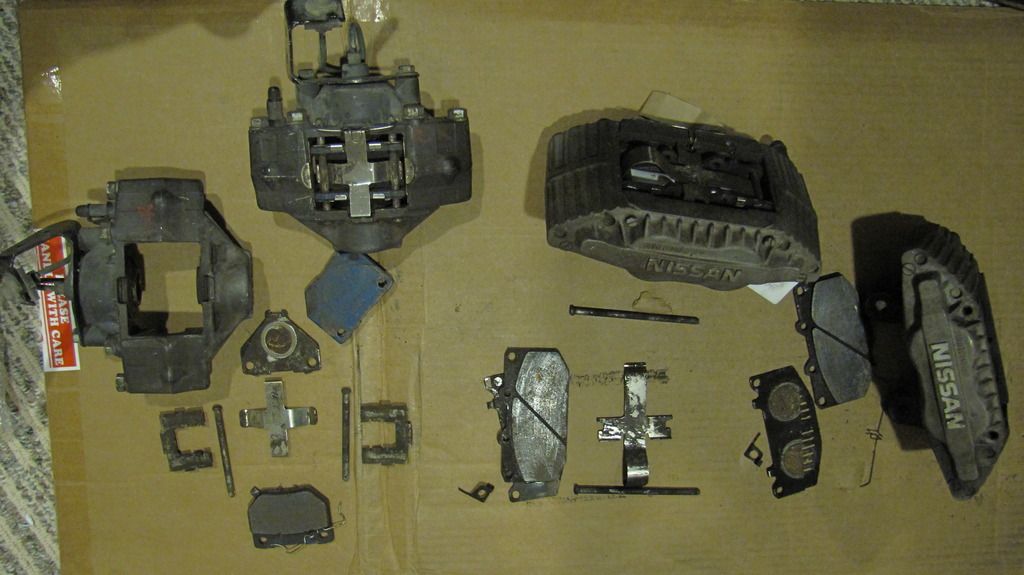 .... I had just planned on replacing the piston seals and boots. I "tickled" the temptation to split the rear calipers as I touched the rear bolts holding the two halves together. Much to my surprise two of these "bridge bolts" were only finger-tight! I was going to just pick up new used rears, but I couldn't get in touch with the person selling the calipers (
I have had a difficult time trying to find just the rear calipers fs
); in hindsight I should have just returned these as a "core".
So now I did this....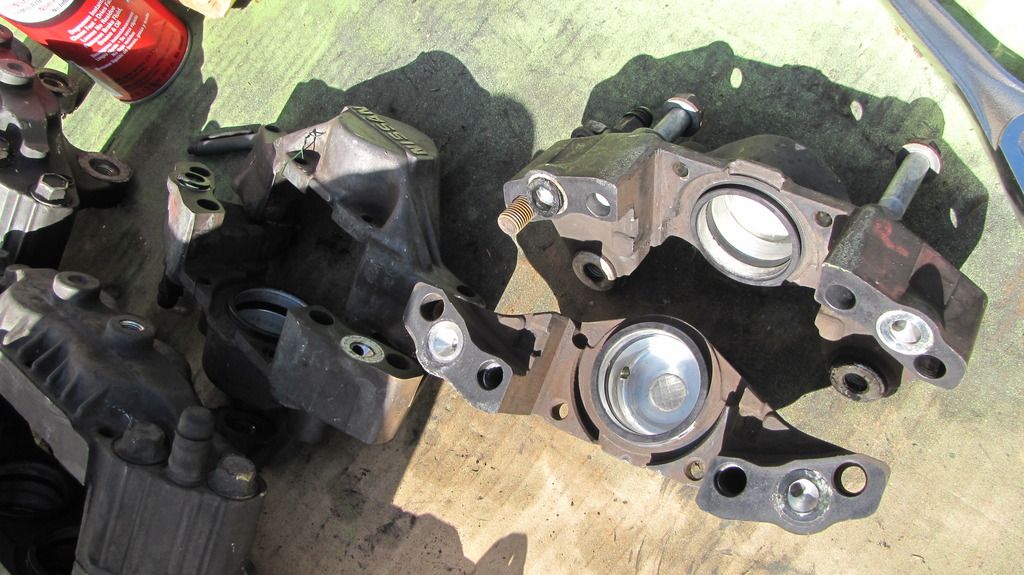 ..Ugh, I know I'm still cringing when I see these pics; and this (now both fronts are split).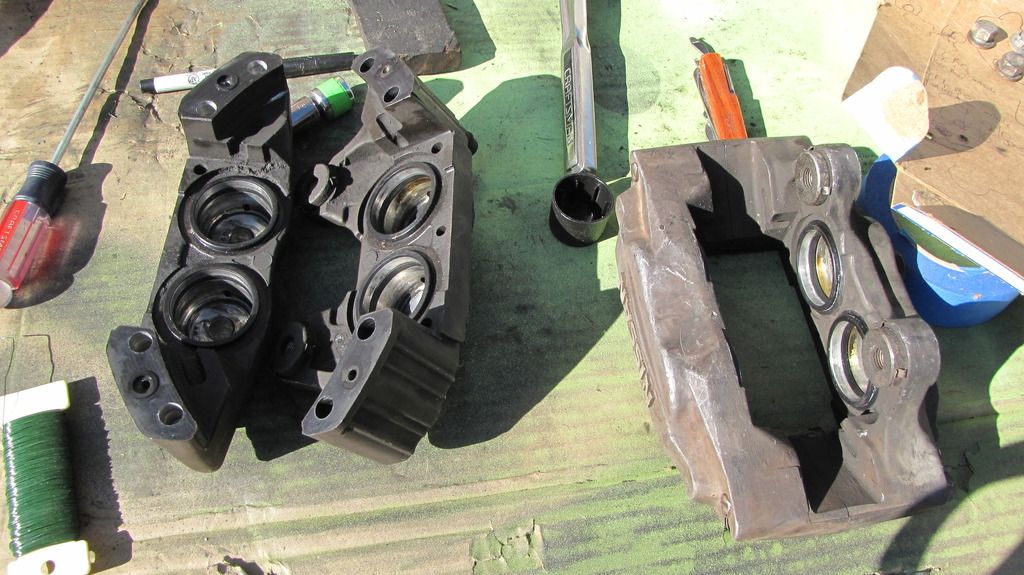 NO ONE
wants to commit to a torque spec for these bolts; especially with the Aluminum version calipers; and understandably so - The FSM says: ah no no dont tatch deese and if it had hands it would reach out and slap the **** out of the wrist of anyone holding a wrench to them
.
Since the FSM has no number for these, guessing seems to be the "internet guide's" method-of-choice for this(
I have found a huge range anywhere from 60ft-lbs to 14 ft-lbs w/ red loctite
). To be fair though, without being able to test 100's of these calipers and bolts to their "breaking points", I suppose their torque spec is a guess; just aiming for an educated guess with a little more proof than "I heard this guy did __ft-lbs and they work fine".
--
Rather than just ask what to torque these M10x1.25 "bridge bolts" to,
I thought this may be a (or another) good place to discuss unknown torque specs for bolts.
.