What WAS: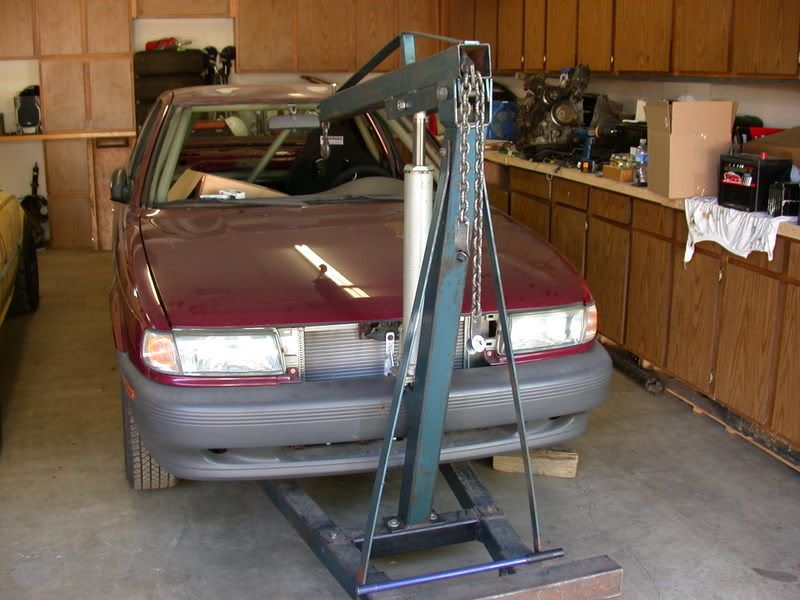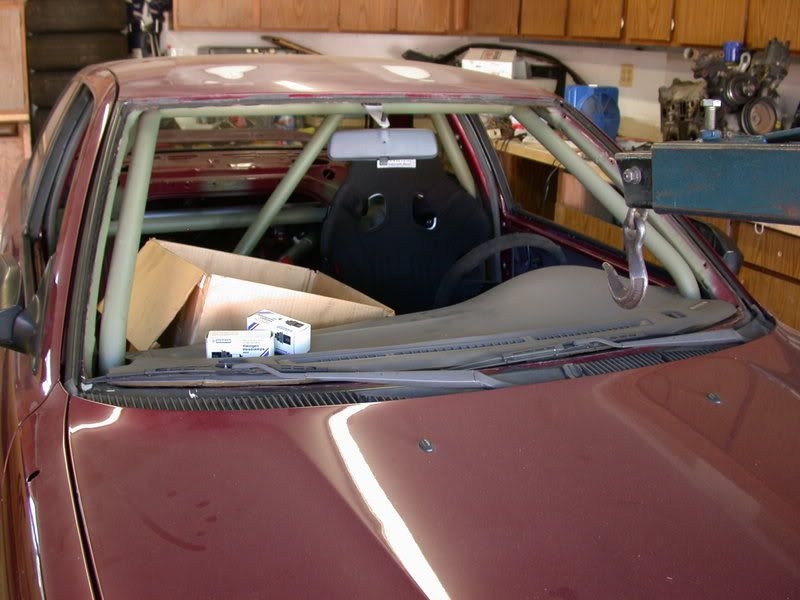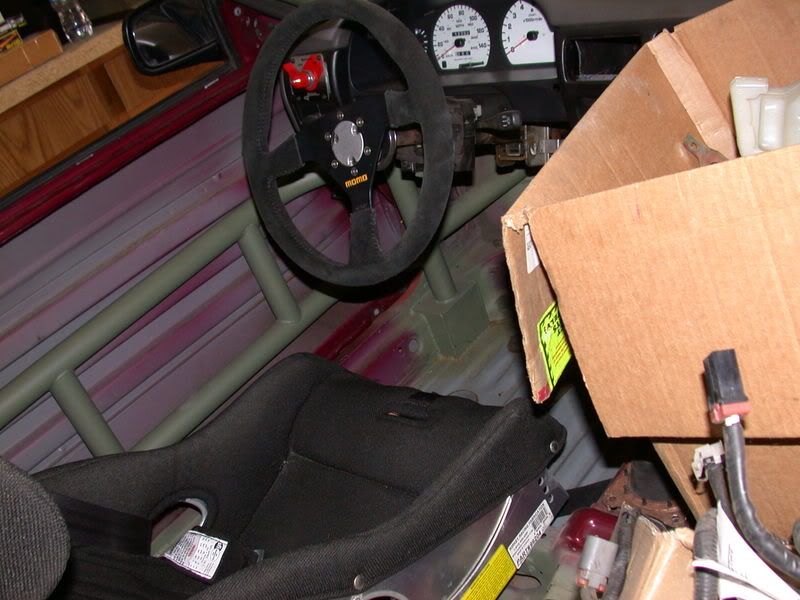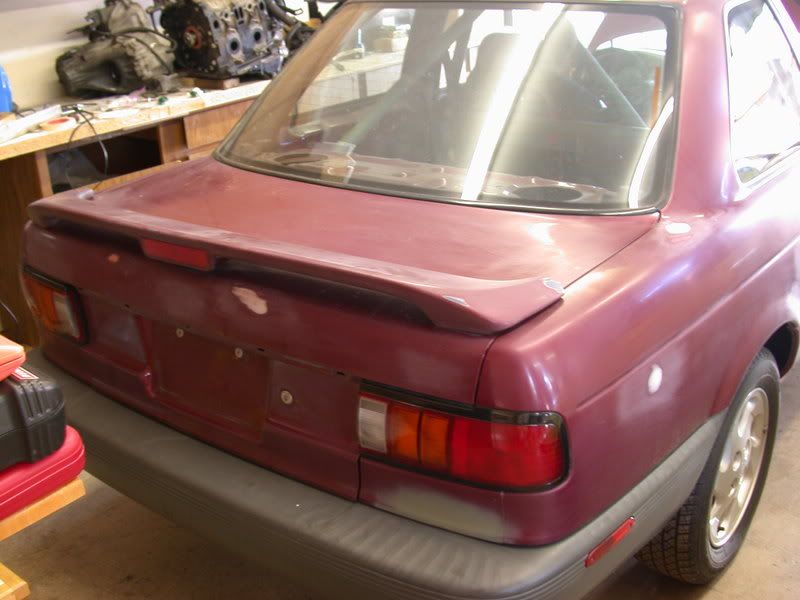 ....had moved to our garage but sat for a few more years...
the interior cage is finally got painted instead of just primer!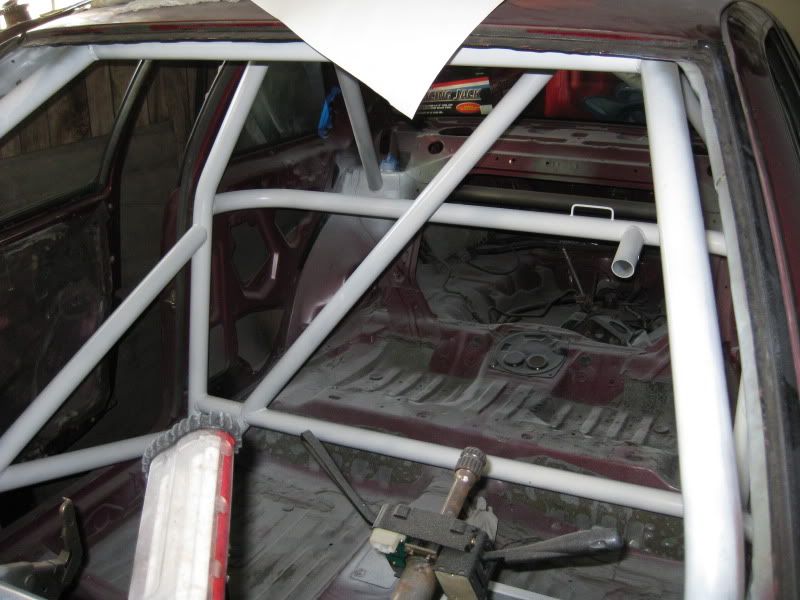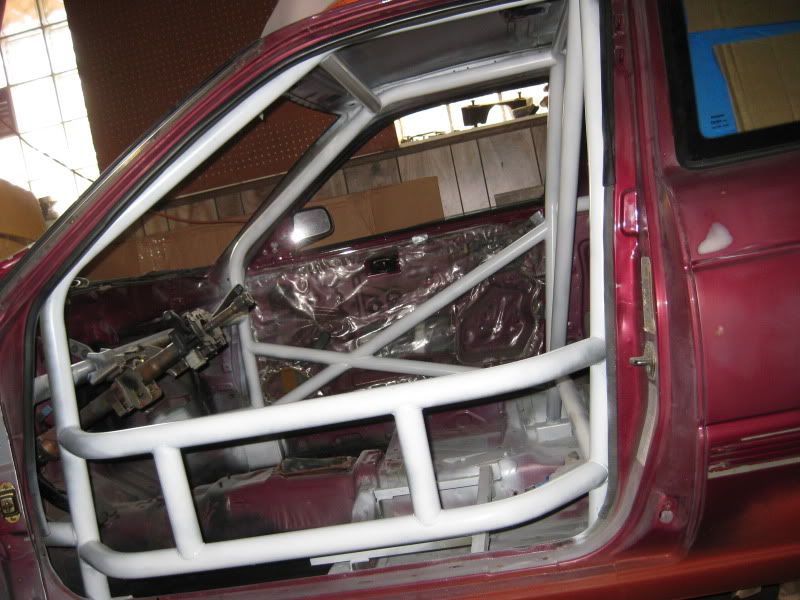 then adding the window net properly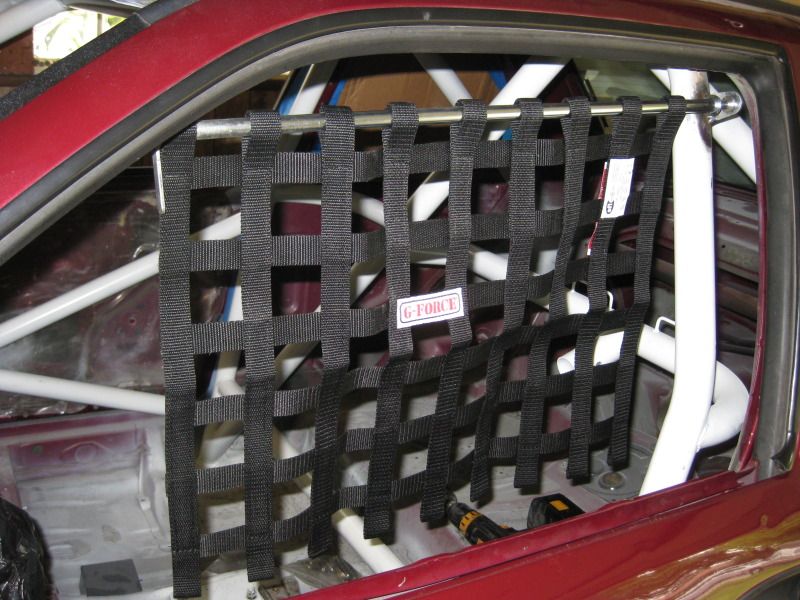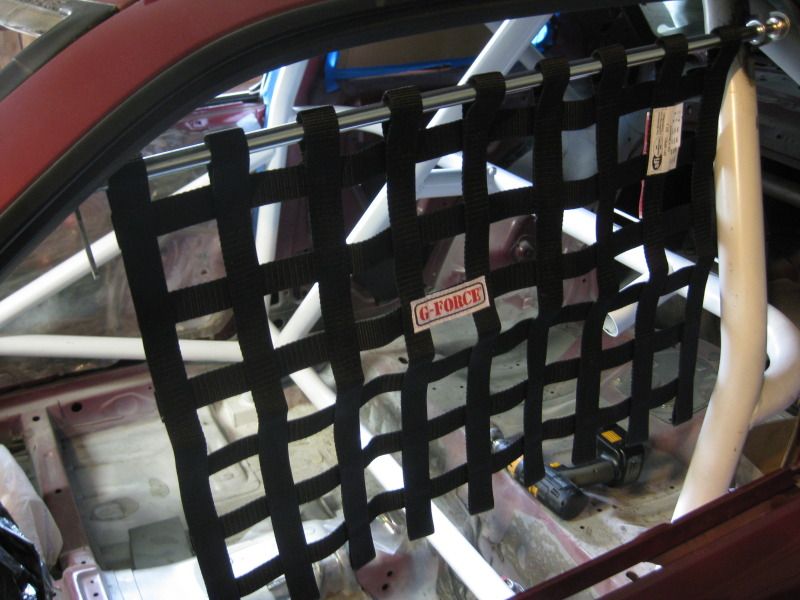 then seat fitment and new rear brakes (p10 rear brake upgrade btw)
new water pump installed before putting engine in the car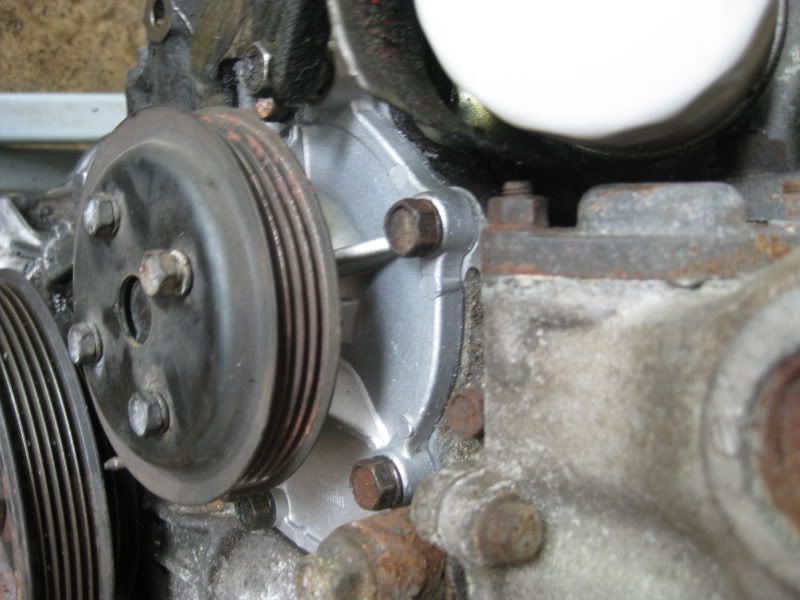 weld had to be redone too.. lol
SSAC exhaust header installed AND
Trans mated to engine... Fidenza flywheel w/Act 6-puck unsprung clutch and centerforce pressure plate now installed!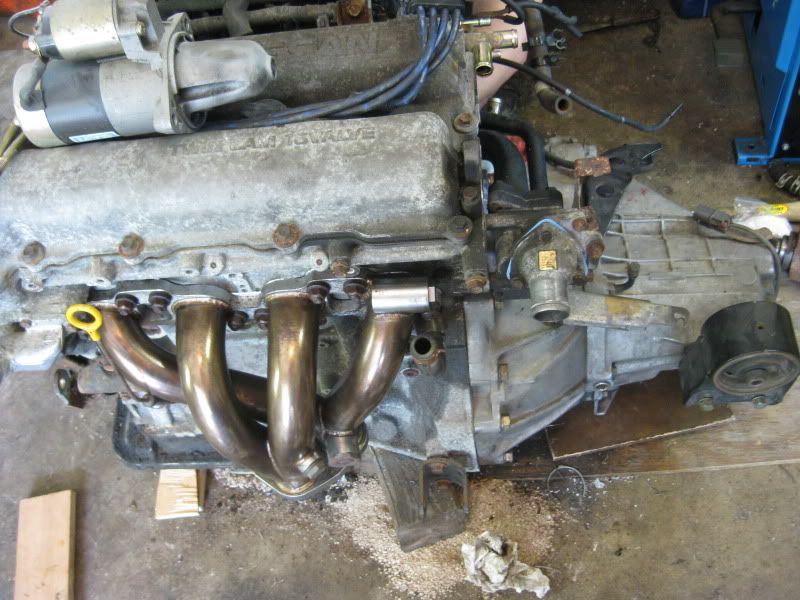 and some more progress: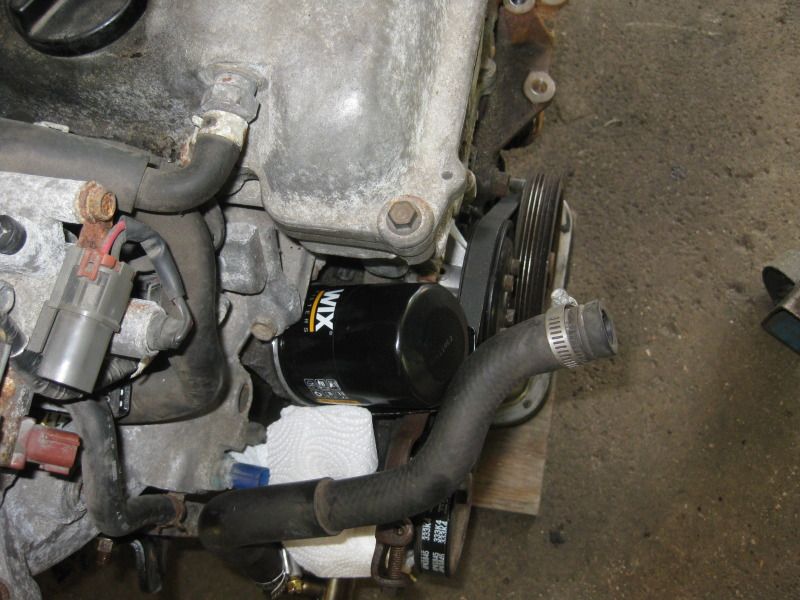 ..and the car is getting an engine and trans installed (never thought this day would arrive so it was pretty exciting)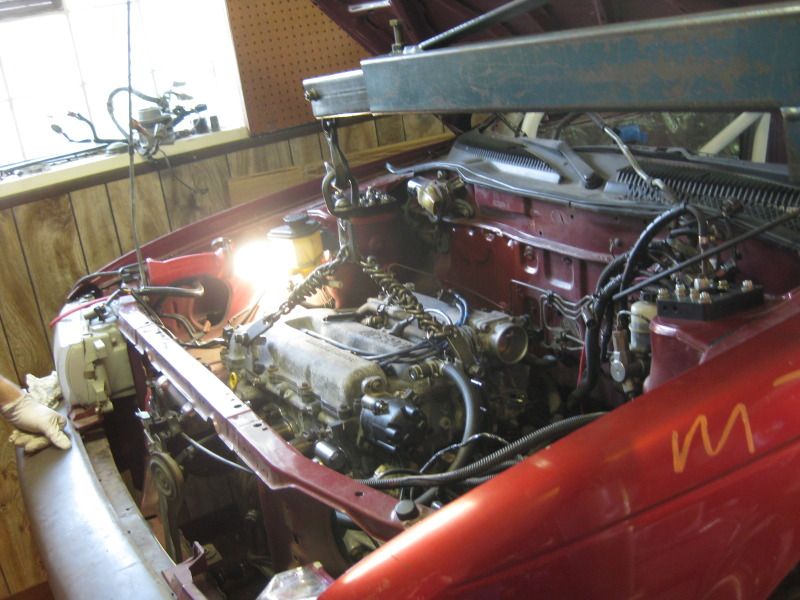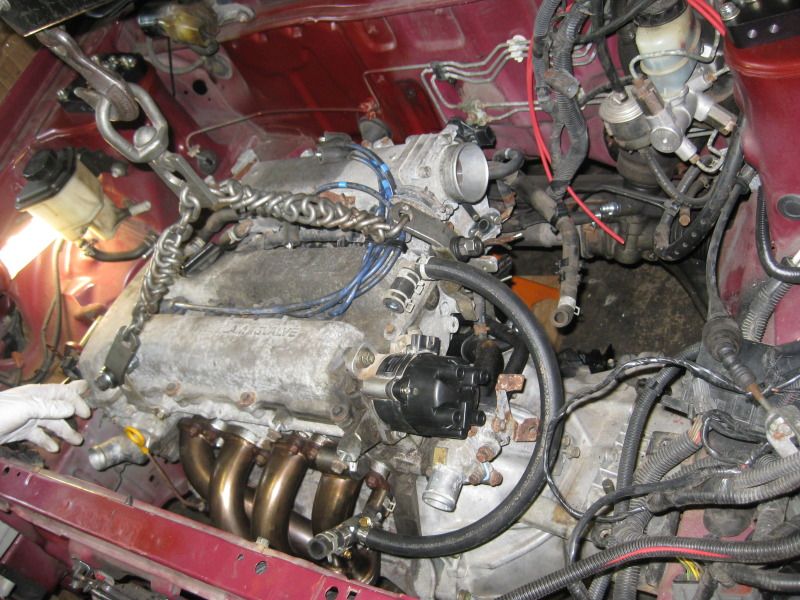 lots of wiring and she's alive! Starts and runs! YAY!
power steering cooler of course was needed..
...have the custom side exhaust all installed too....
Our friend Steve was over earlier to help get the engine lined up to the motor mounts and posed for a silly photo: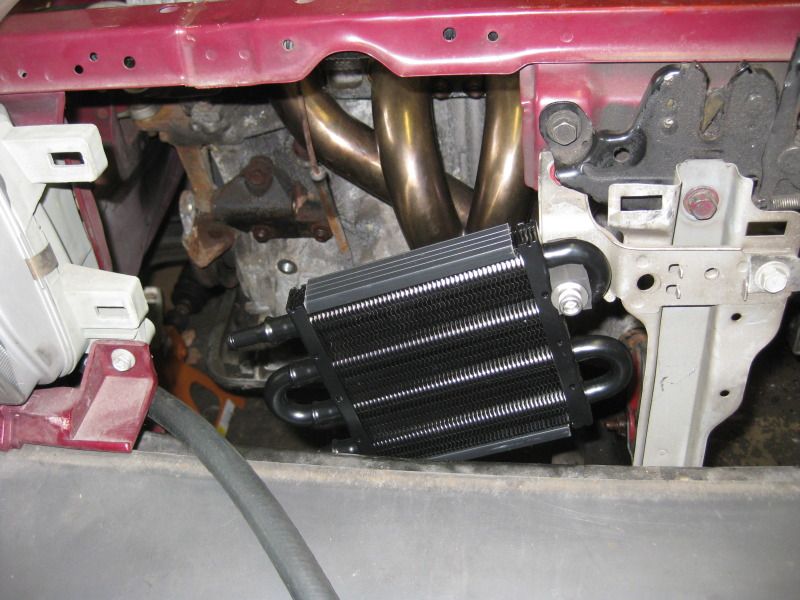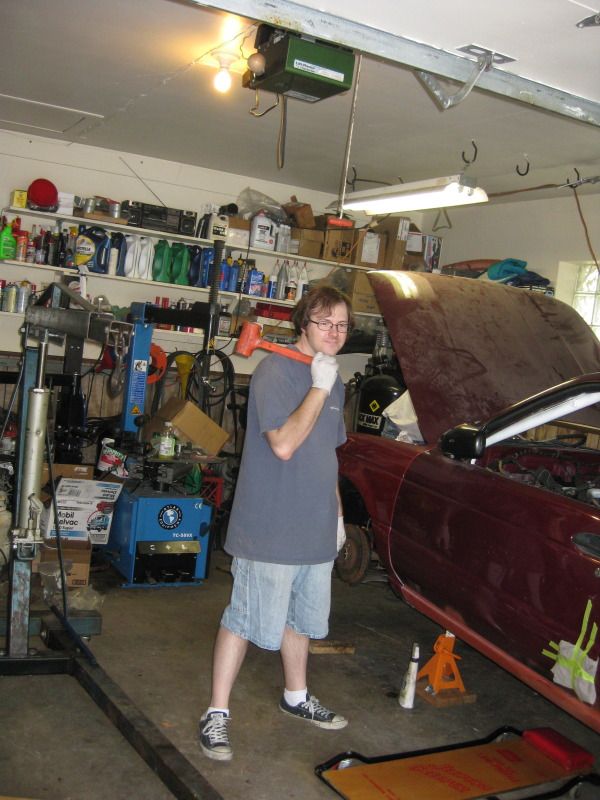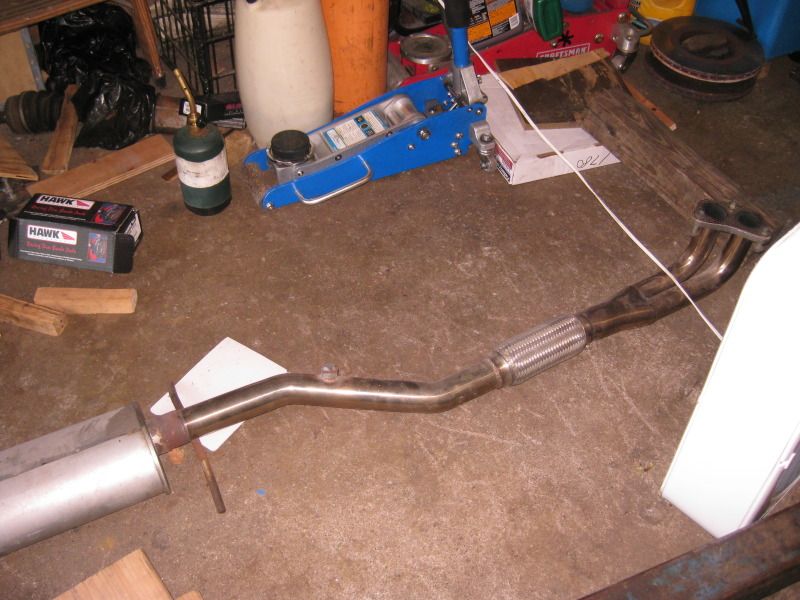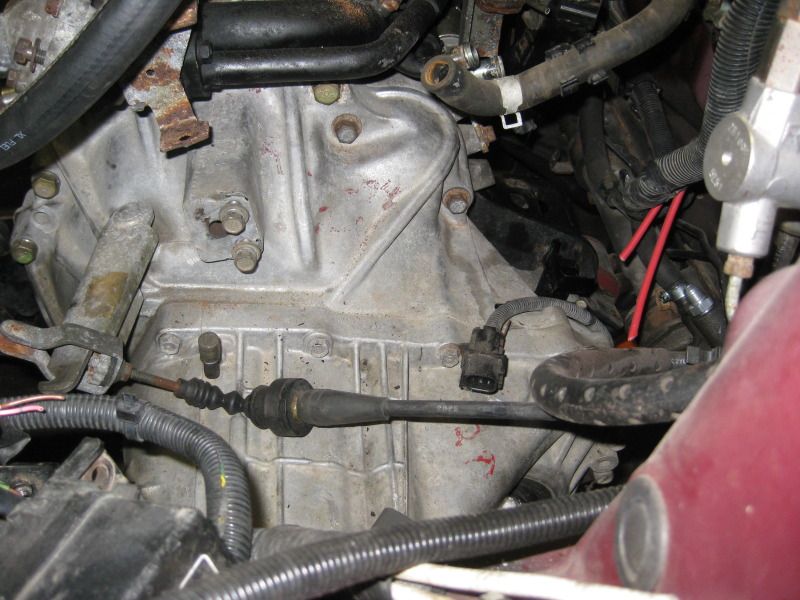 ...and NOW for the dash, battery relocate... paint prep (getting ready to home-do a white paint job.. lol) --
some more progress and how she looked yesterday August 3, 2013: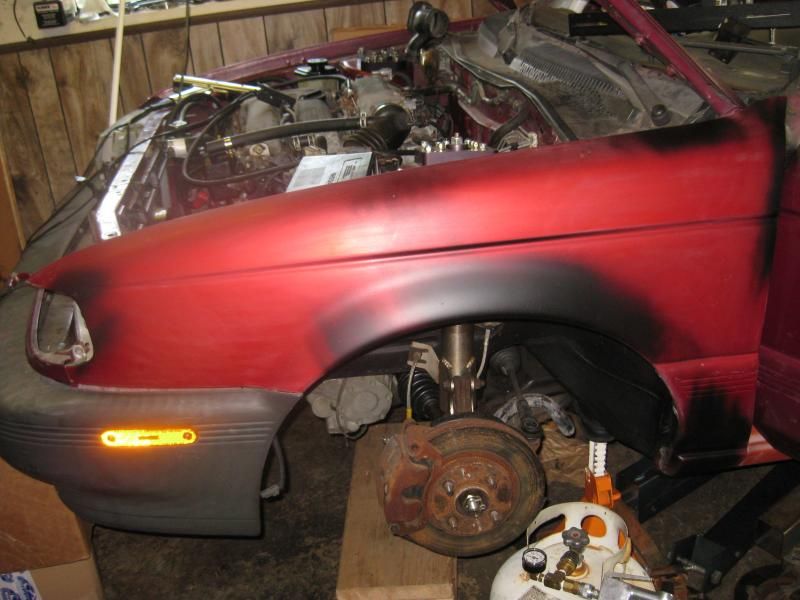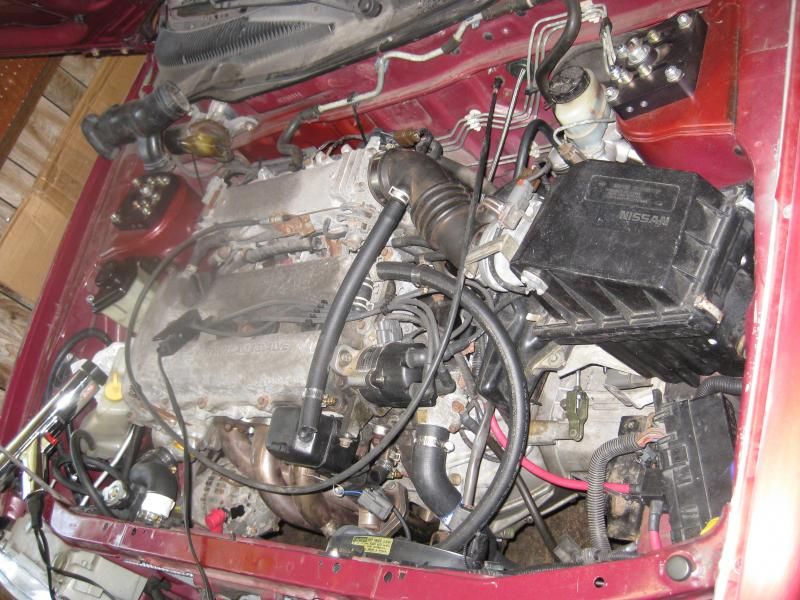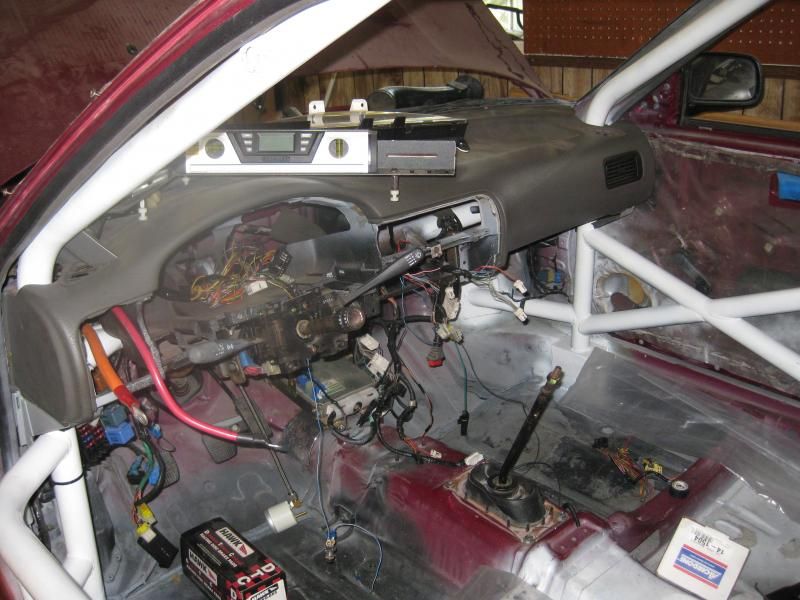 The backyard paint job has begun as of today (sunday Aug 4th 2013)!