Thought I'd share a side project I've been working on along with my brother and his boss and get some criticism (constructive!). A bit of background, I am a Mechanical Engineering student at the University of Alberta and am part of the FSAE team there. My brother is an apprentice at a shop that specializes in the restoration of old British cars. His boss owns/operates the shop and used to race Mini's and Formula Fords back in the day.
We're building a spaceframe Austin Mini, using a 1968 MkII shell that has had the front end and floor cut out. It'll have a fibreglass front end and the shell will be removable. The spaceframe is designed to have the stock front subframe bolt to it, using factory suspension arms, with the pick-up points raised approximately 3". The rear suspension retains a trailing arm set-up, with coilovers. The motor will be a 1380cc A-series with twin HS6 carbs. The car will be used predominantly for slaloming and is being built to SCCA GT class specifications. We may also take it to the Knox Mountain Hillclimb in Kelowna BC as well. Tubing is 1.375 x 0.095 1025 DOM.
Any feedback/suggestions are welcome! This is the first chassis I've completely designed so it was definitely a learning experience.
Initial concept model
REV 11 (on REV 12 now) model
Rear trailing arm: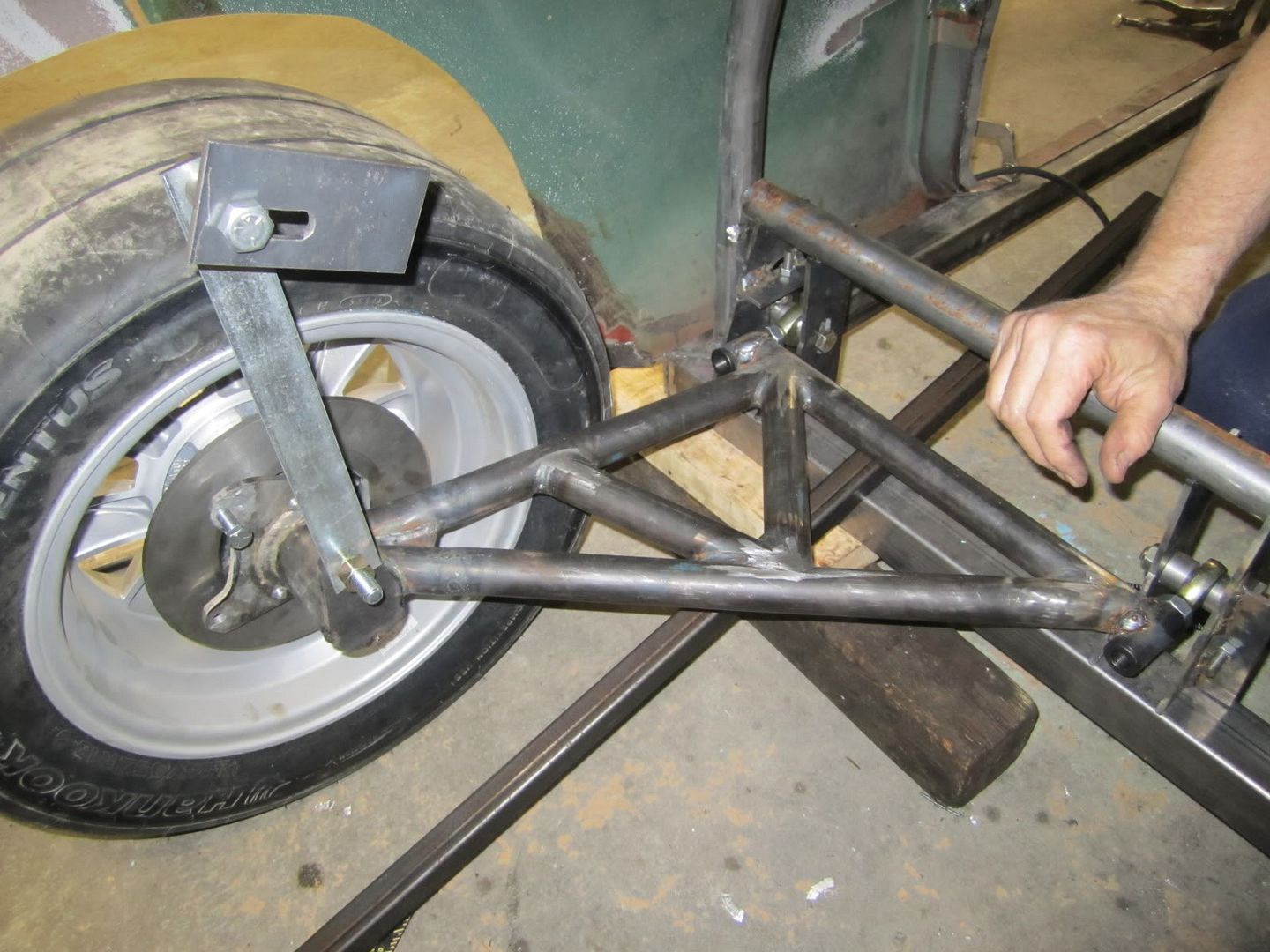 Chassis: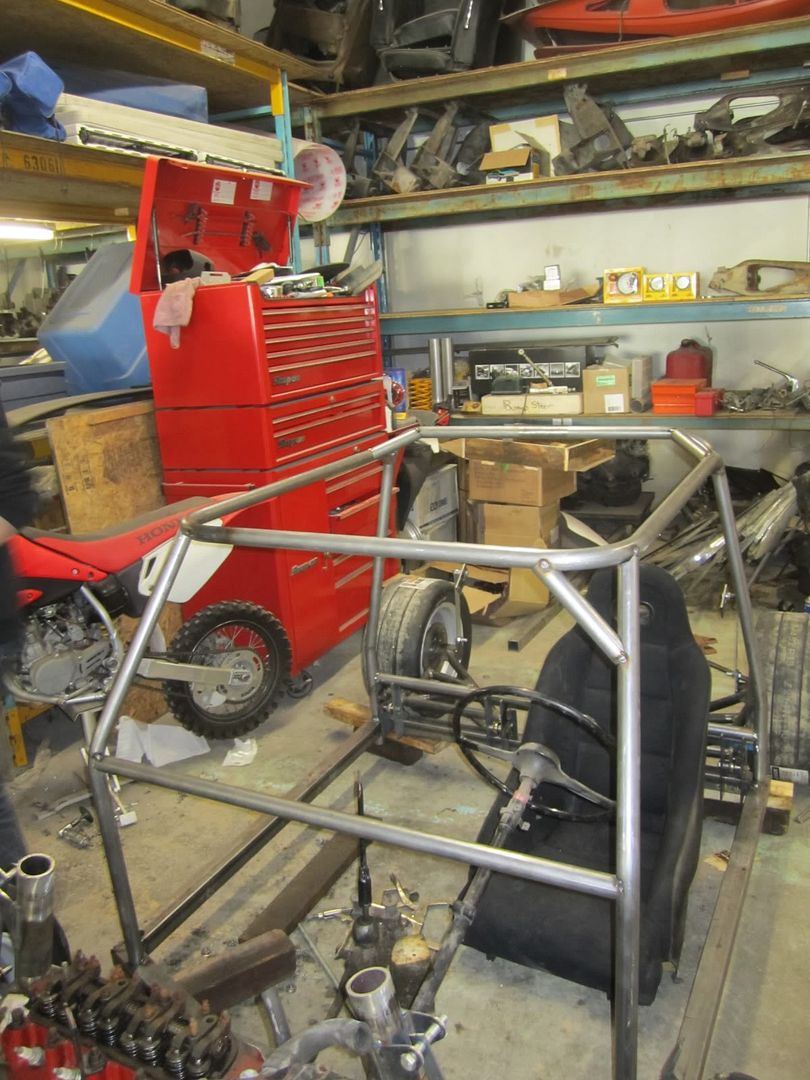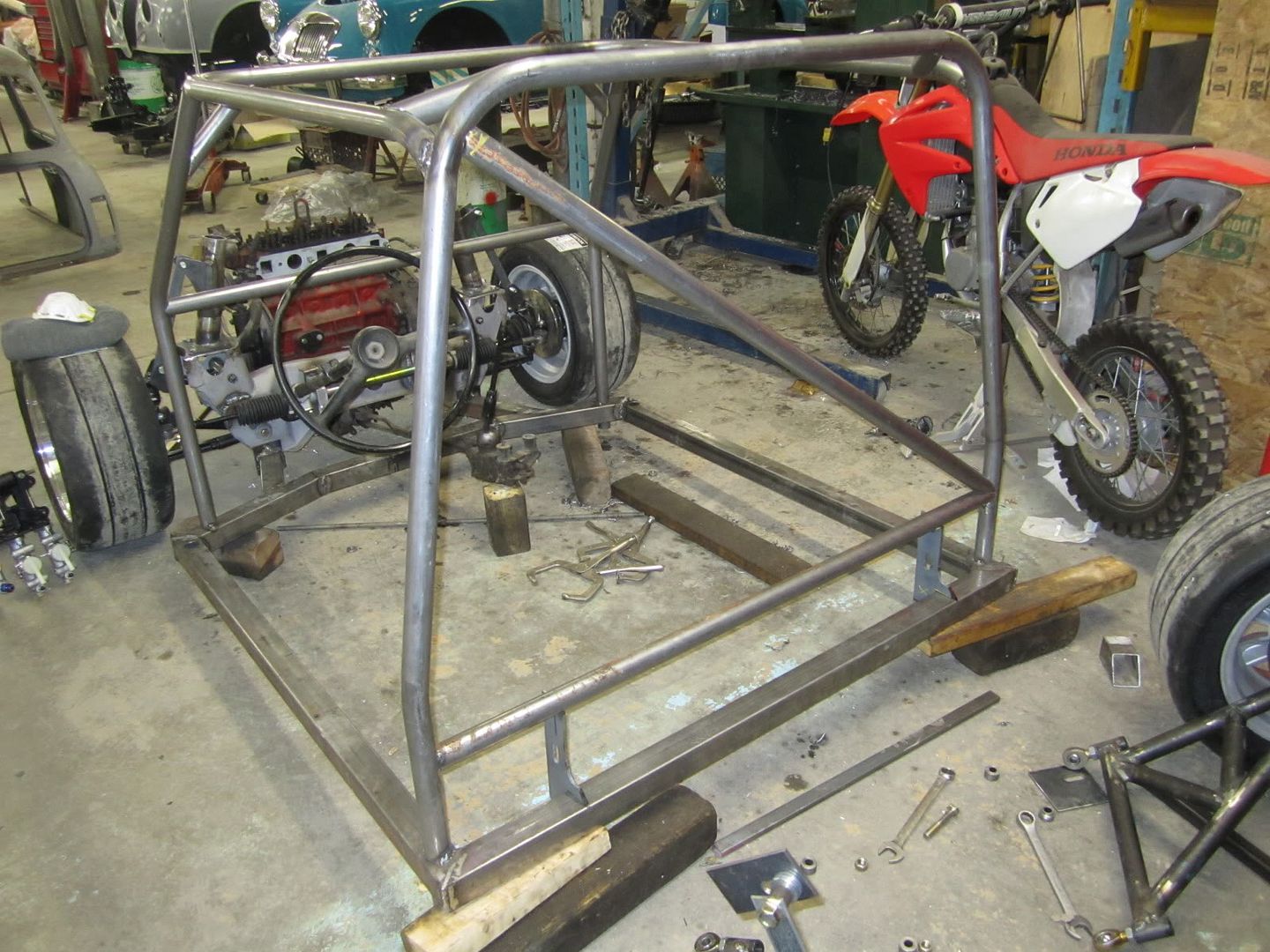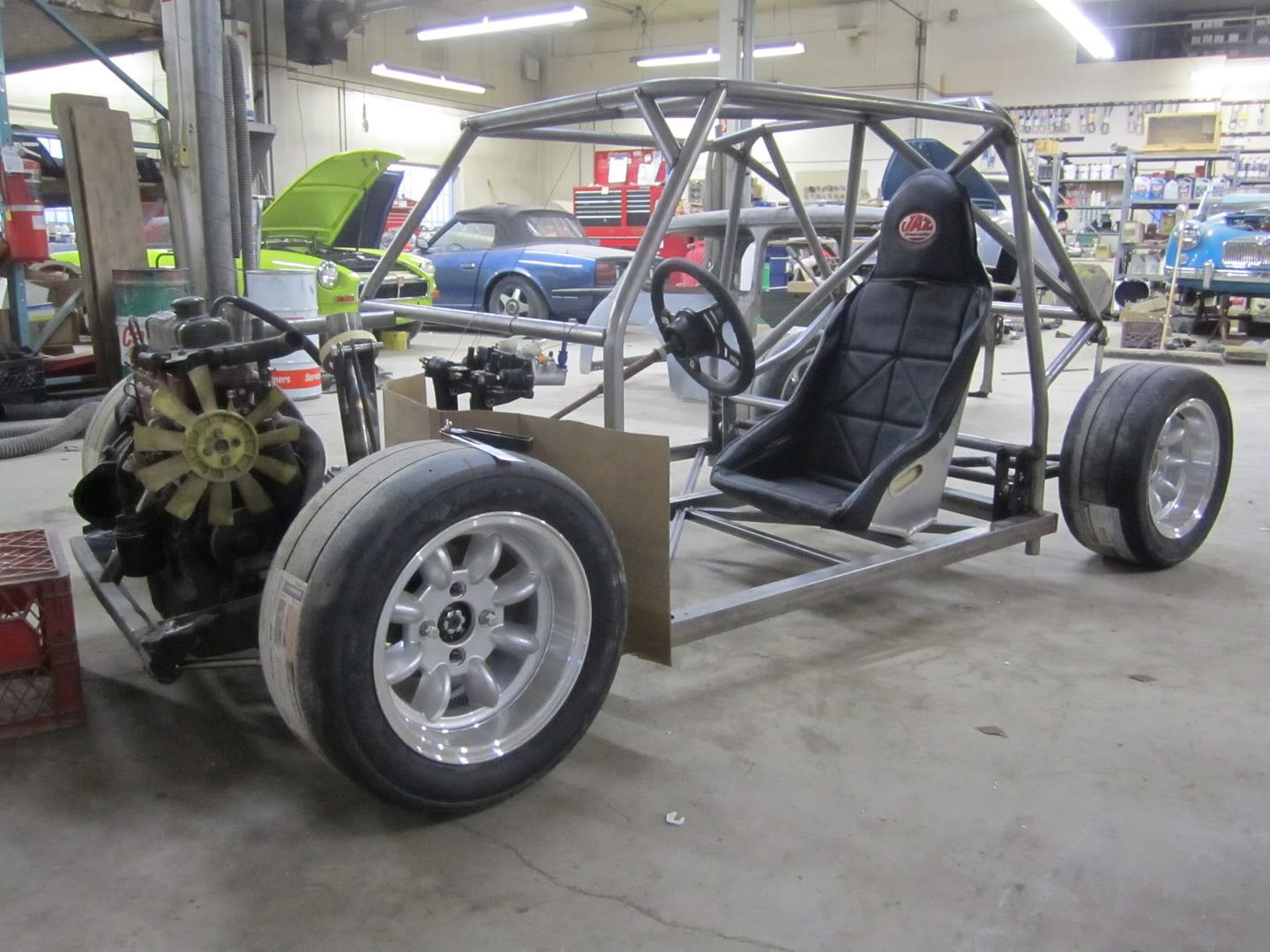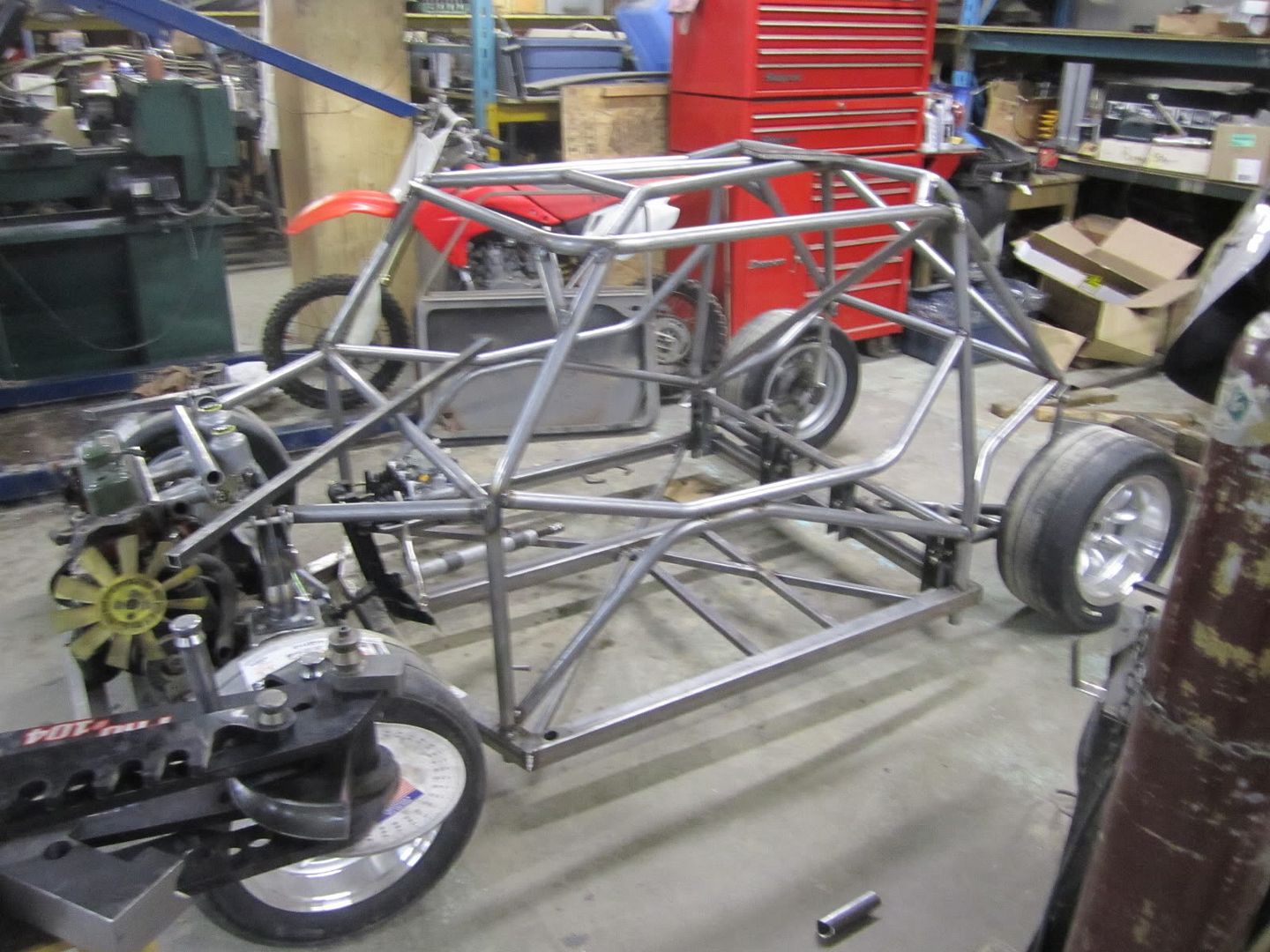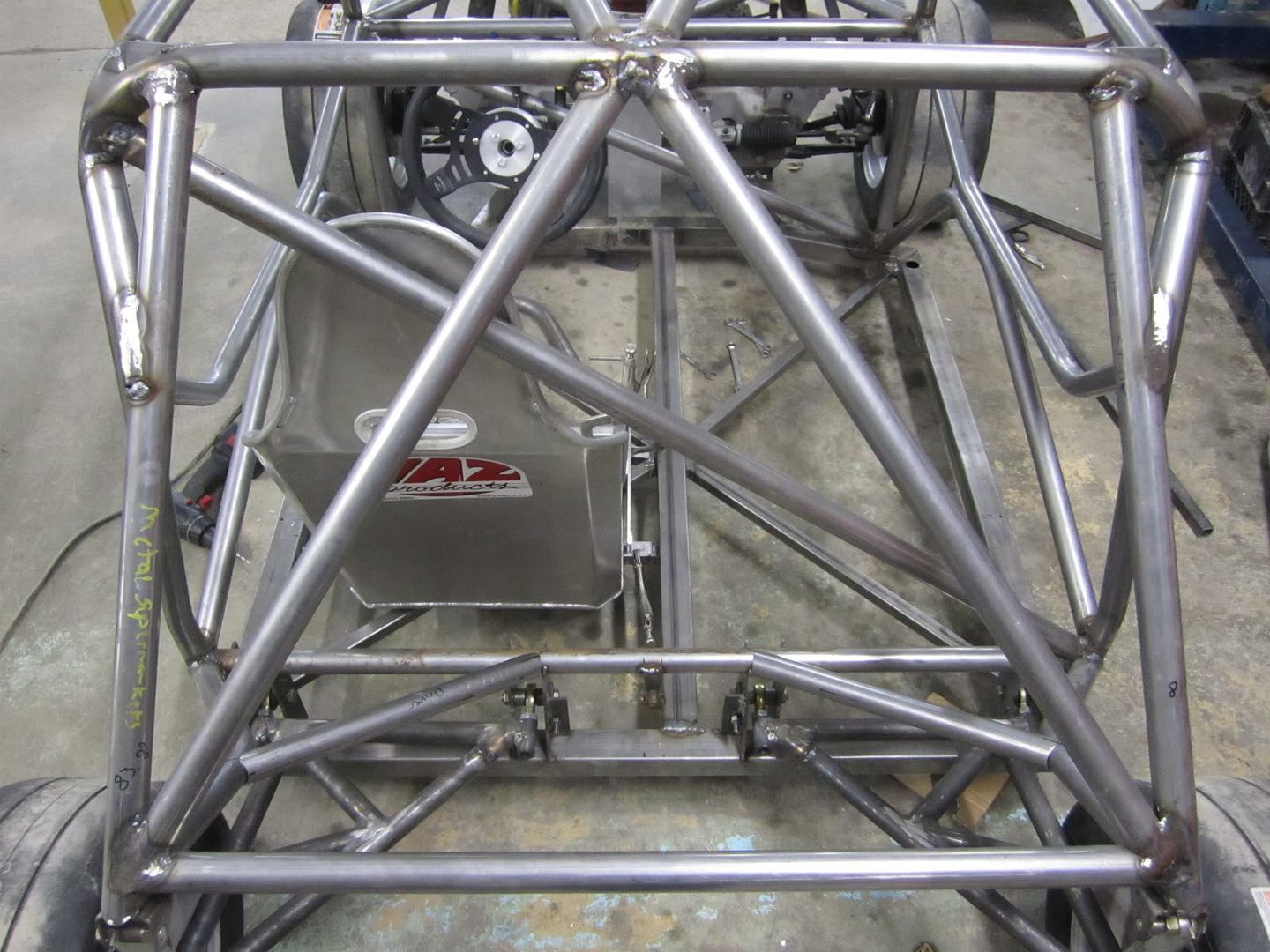 Body mock-up