Trying to figure out exactly how the factory fuel tank bulkhead works. Can't find much on the interwebs, so if anyone happens to know, feel free to share. Educated guesses welcome as well, ha ha.
So here's the factory fuel tank. The green arrows are the typical fuel pump outlet and fuel return positions. The red arrows are a hose that goes to the bottom corner opposite of the fuel bulkhead from the bulkhead.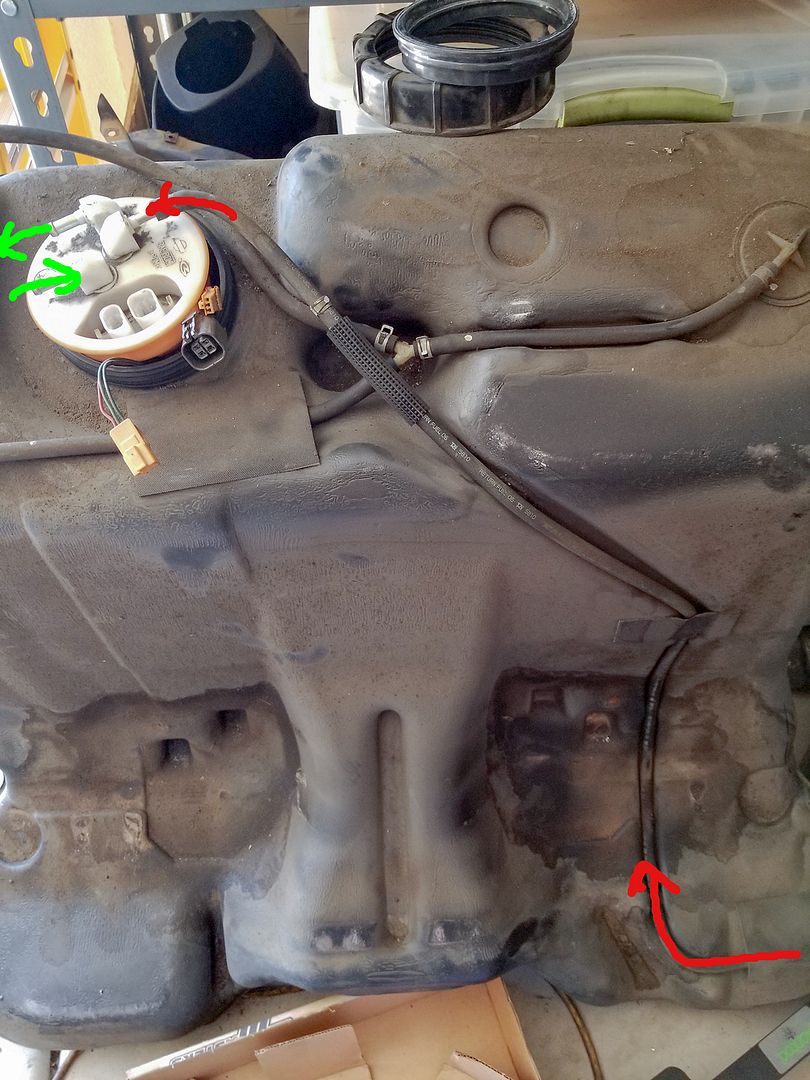 Here's a closeup of the fuel tank bulkhead itself with the same arrows.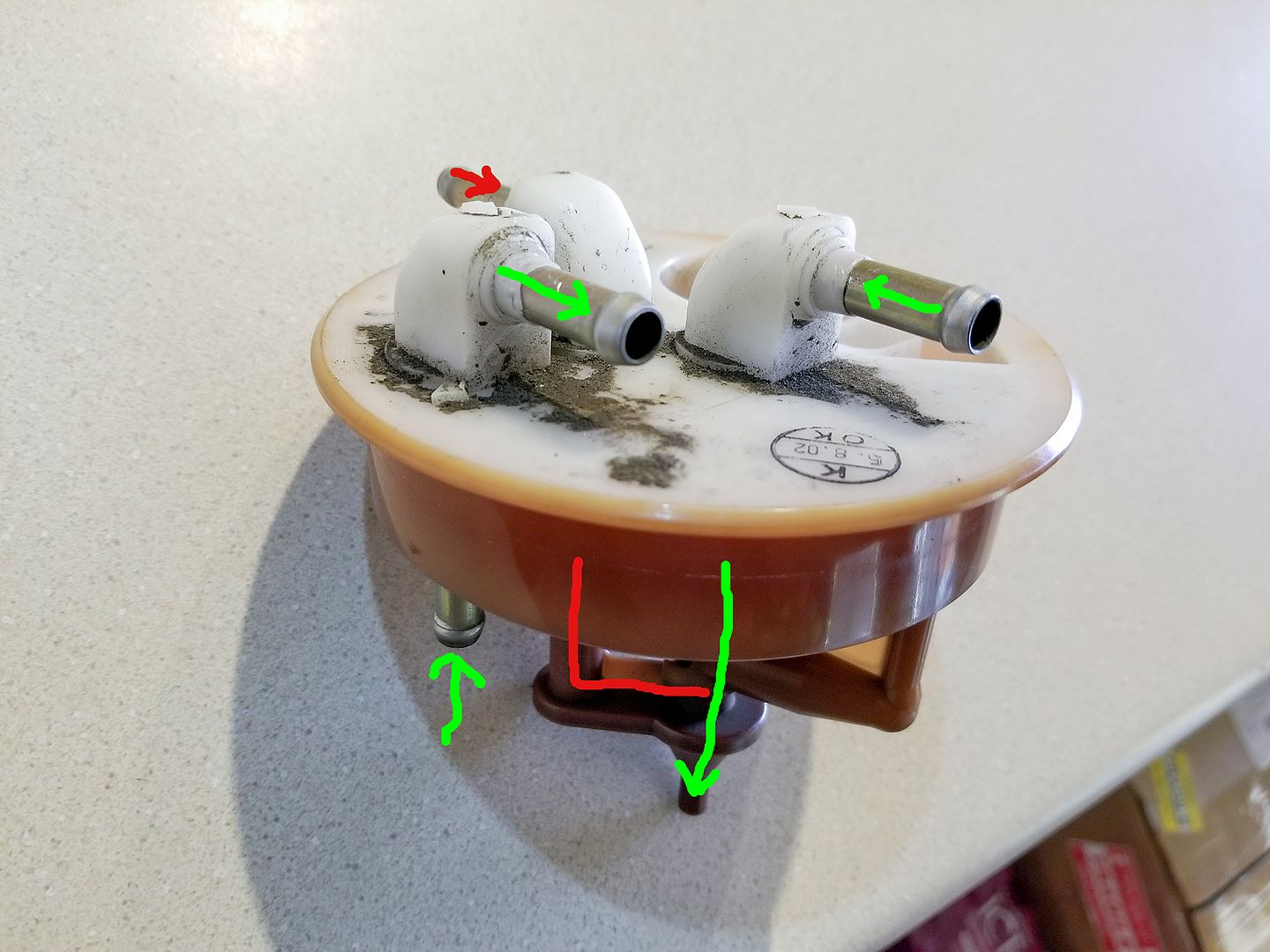 Here is the bottom side where the return line and the tank corner hose "T" into each other. My hypothesis is that it uses vacuum generated by the return line flow to pull fuel from the opposite corner to dump it on the side the fuel pump resides. My question is, is there a check valve in this assembly? I can blow all directions through the ports, but some have more resistance than others.