Hi guys,
I've been sold on running square setups on my 240sx for years now.
Due to being hit not once but twice in the front while parked, it sadly has never been the same cosmetically around the front fenders and bumper / hood.
As I've been trying to go wider and wider with tires, I've finally settled on 18x12 shod with 335/30/18 in the rear.
In the front, let's say this is a challenge to fit.
I know a couple of the top SM 240's run 315's up front, so it's doable.
I don't have any intention of running this car in anything other than just hpde or TO for autox, so no worries about rule adherence.
This is the current "half tube front:"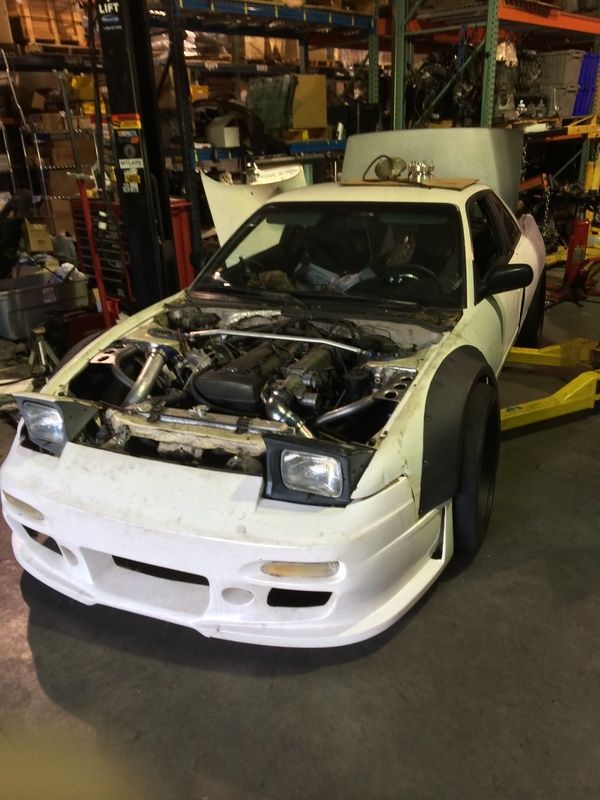 Anything I should be concerned about when speaking to the fabricator?
I have a rough idea of what I want as far as the full tube - sort of a modular and removable core support and bash bar that fits under the bumper skin.
He's going to make tabs for the new fixed headlights and bumper skin mounting points.
I've never drifted the car, but I do have a roll center kit that gives more angle up to 65deg if I recall correctly - so I'm going to try to have as much clearance as possible.
Now to fit that much tire is a tall order, and there's some modifying of the coilover lower ears to extend the mounts by approximately 38mm.
The mounting location of the coilover pillowball looks like it'll need to move inboard and possibly forward as far as possible in the shock tower.
Anything that I'm forgetting, or a glaring issue you guys foresee?