At the last race, my KA24DE spun the #3 rod bearing on practice day only after running for about 2 hours. Maybe it was just time (engine had 65ish hours of racing at that point)....or maybe not. This motor has always felt particularly good with the exception that there were signs of decent oil consumption after the prior enduro in October. But, after a very positive comp and leakdown test it probably just consuming oil through the PCV system.
There were two related things that I changed for this race from the last. First was I went from 50wt redline to 40wt to compensate a bit for the cooler weather and possibly free up a pony or two. Second, was that I modified an OEM oil pan for more capacity (6-1/4 qt) and trapper doors to prevent exactly this failure from happening since Watkins Glen is a fast track with a lots of grip: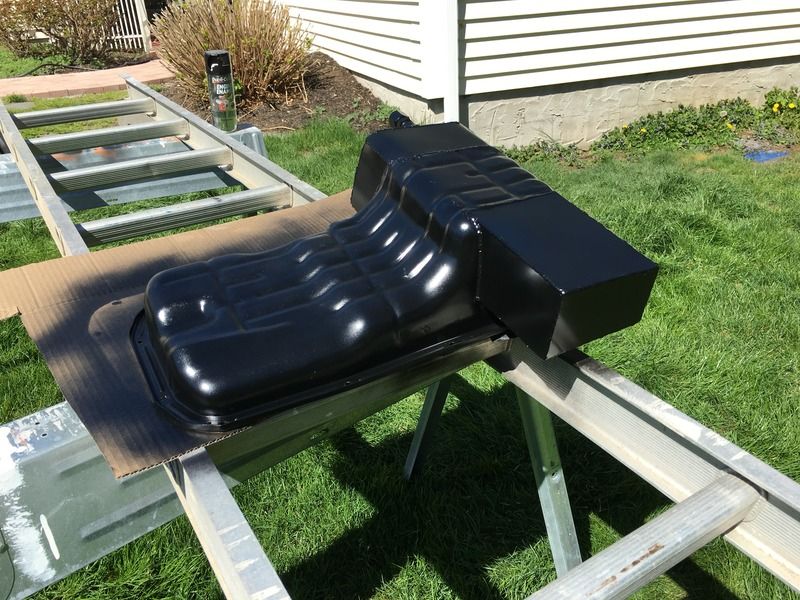 When disassembling the motor that same day of the failure to swap components to our Craigslist replacement engine to get racing again, I noticed this (see cracks and sticking out more than normal):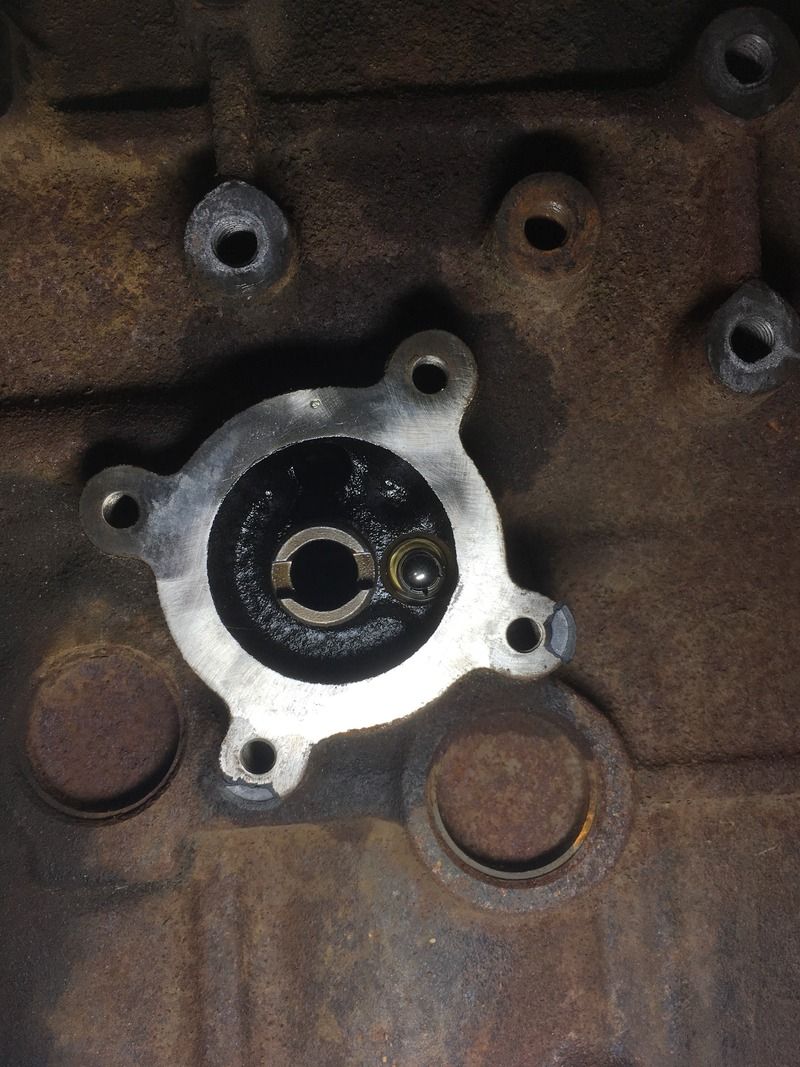 Now, there's nothing in the FSM that shows what the differential pressure rating of this valve should be to open and bypass the oil filter. It just says to inspect it for cracks, movement, etc..: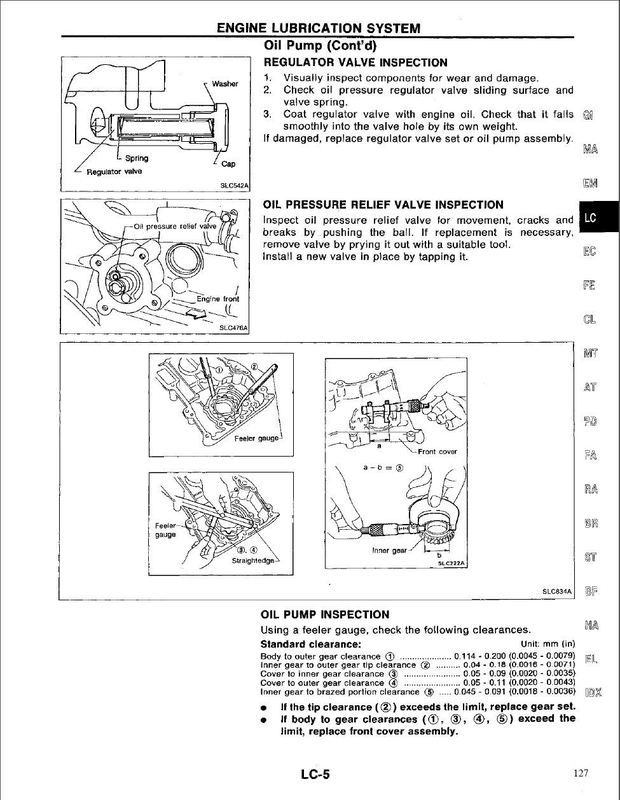 Well, it is very easy to push this particular one open with your finger. Didn't get a chance to test the one on our replacement. Not sure what it should 'feel' like. The area of it is very small, so maybe it requires higher pressure than one would think.
Furthermore, here's the oiling circuit of the KA: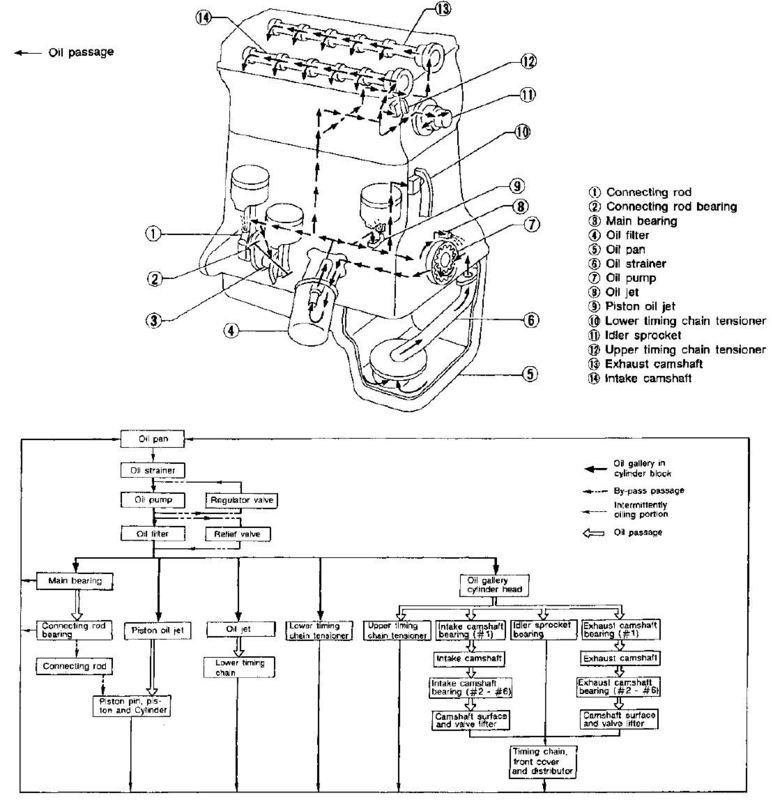 What am I getting at? Not sure. Perhaps the combination of this relief valve not working very well in conjunction to the newly fabricated oil pan with extra debris that I just couldn't remove caused the failure. I thought I cleaned the pan extremely well, but that being part of the cause is just conjecture. One thing is for certain though, if that relief valve is allowing oil to bypass the filter all the time, that can't be good for bearing life. I have no idea how long it looked that for. Note to selves, check this thing. You can see that my motor was running contaminated oil:
crank main girdle/caps: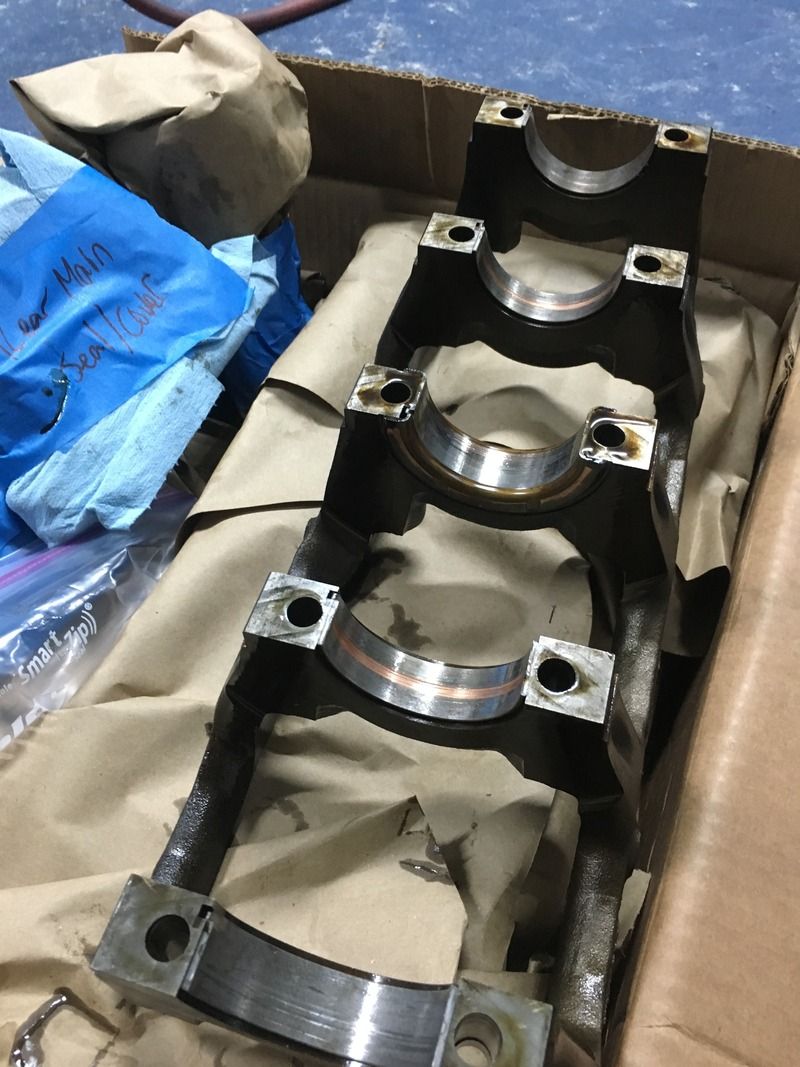 mains block side:
crank: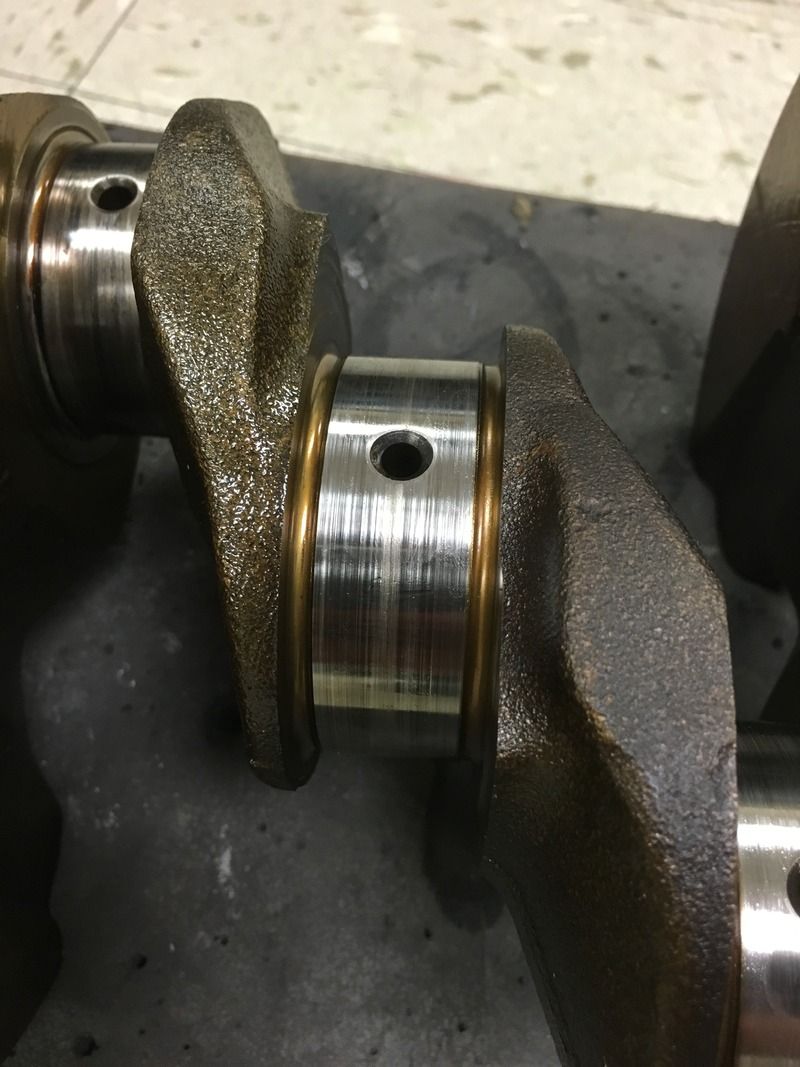 #3
Piston #1 bearing: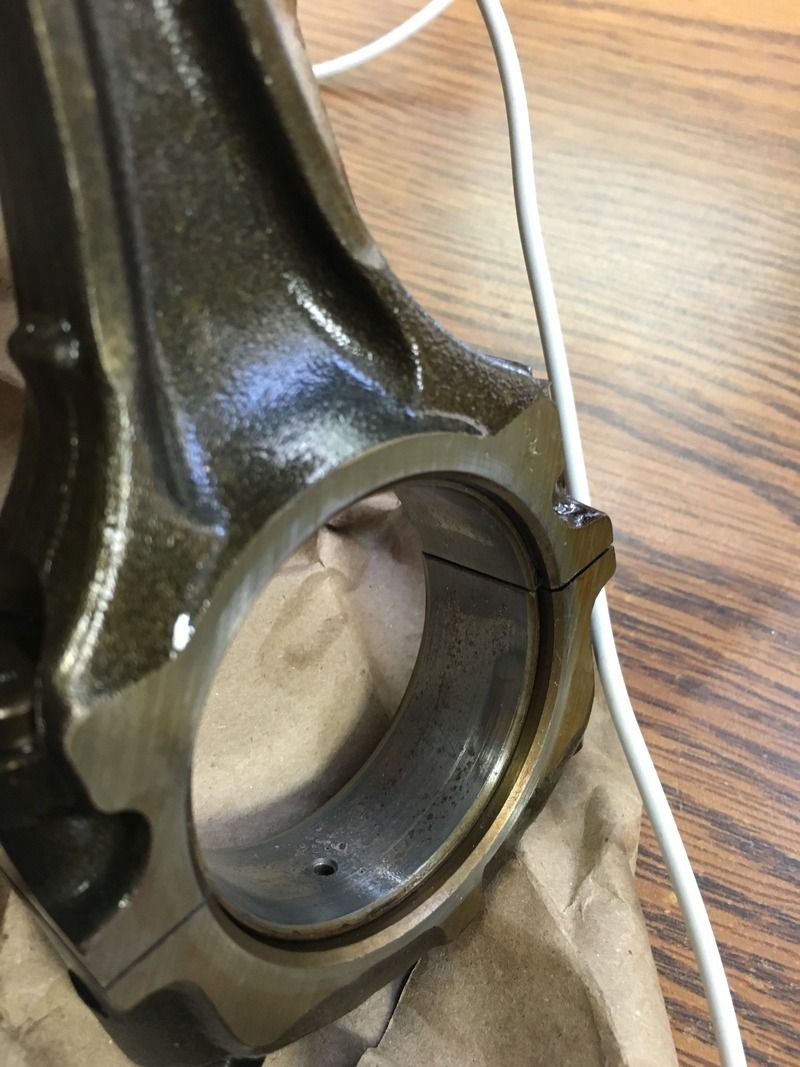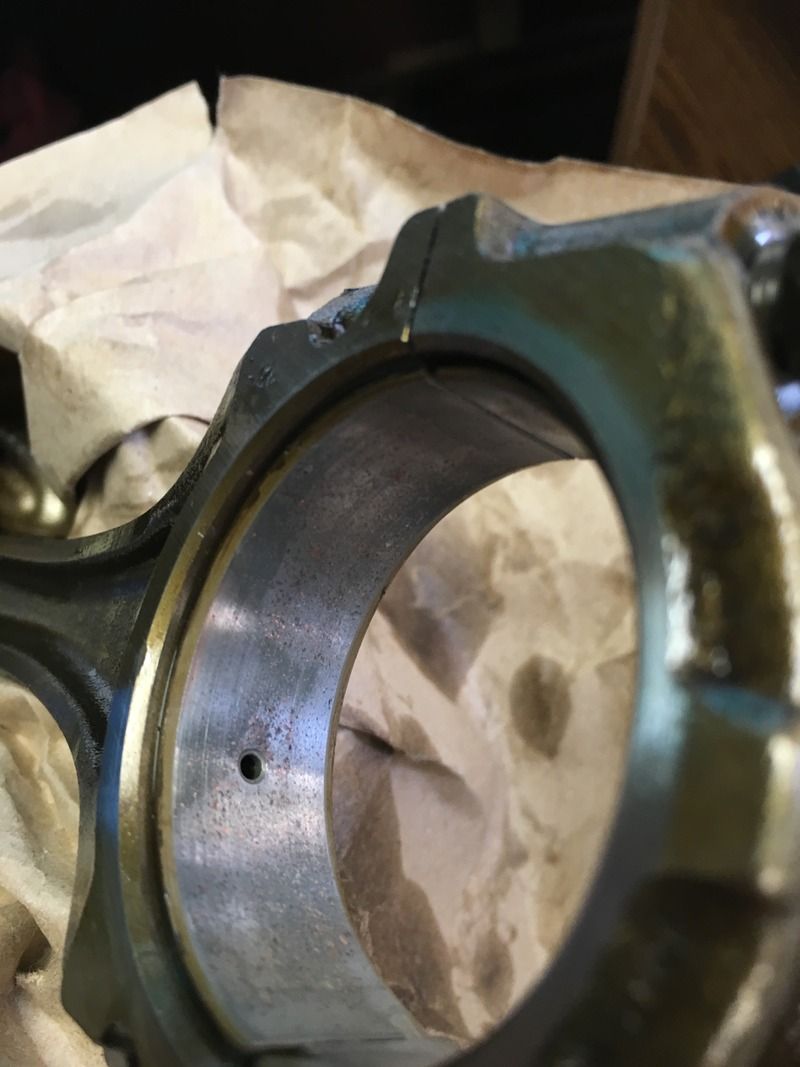 So, has anyone experienced failure with this piece? I'm thinking of just pulling it out and plugging it completely. Don't most oil filters have built in bypass/relief valves to begin with? The more moving parts I can do away with, the better.