So the clutch in my 240 recently went out...
I did a "clutch kick" in 2nd gear and the car hooked up instead of breaking the tires loose. After that the clutch would not disengage. Pedal felt about the same but the clutch just wouldn't disengage.
~ 270whp 280ft-lb TQ from a S15 SR20 with stock turbo and a bunch of supporting mods.
I am using a S14 transmission and I also have a Toda light weight flywheel.
Just curious to see if anyone else has seen failures like this. Also debating if I should just replace the disk or if I should do a full clutch kit with a new pressure plate. The clutch only has around 15k miles with about 25% of that being hard driving/track miles but no crazy drifting/drift events so the clutch/flywheel are in pretty good shape.
[IMG]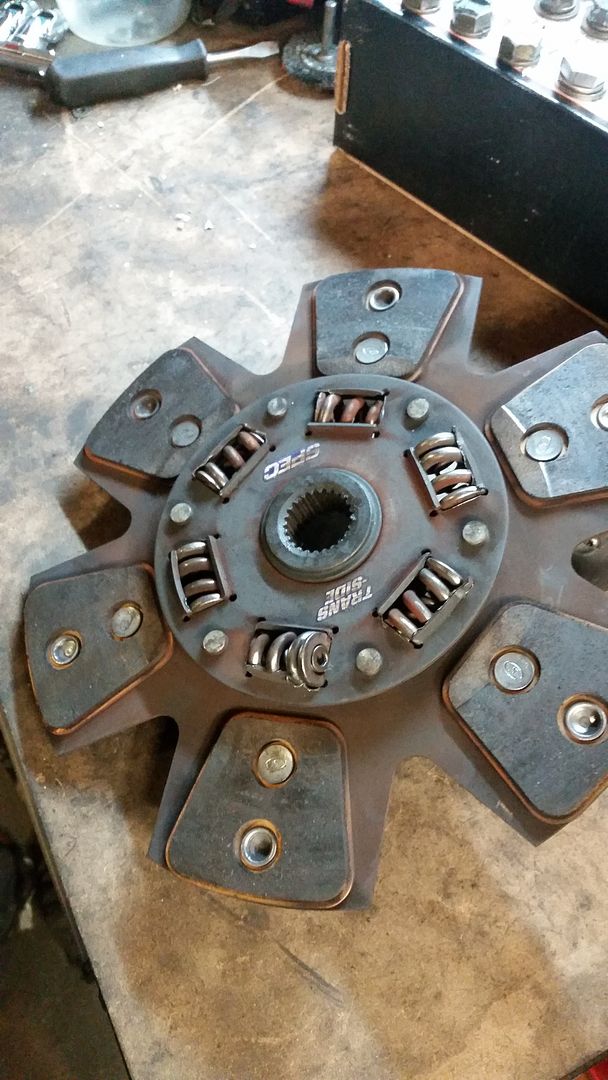 [/IMG]
[IMG]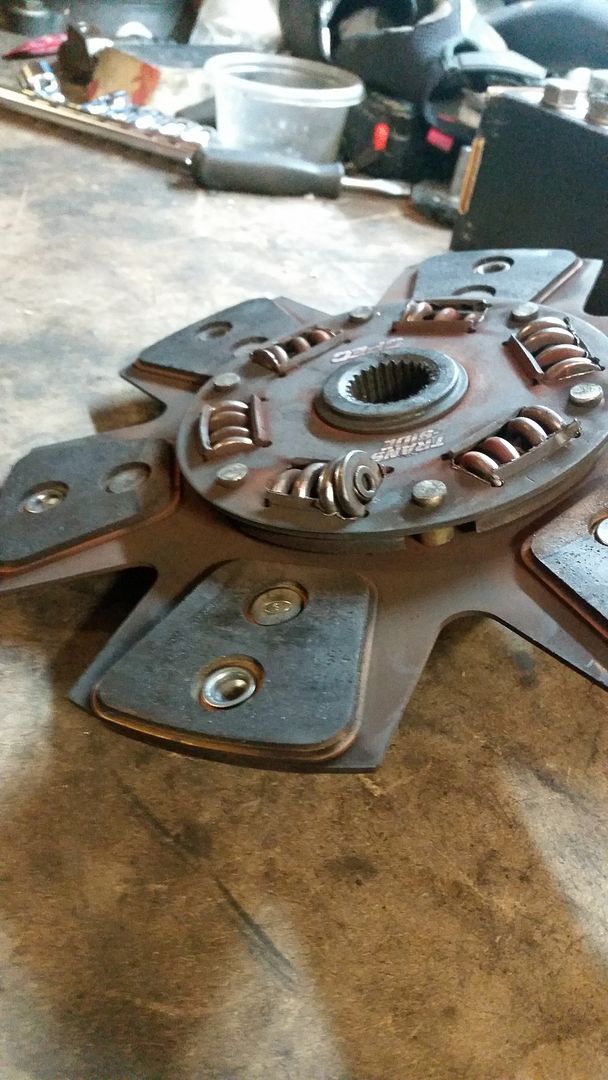 [/IMG]
[IMG]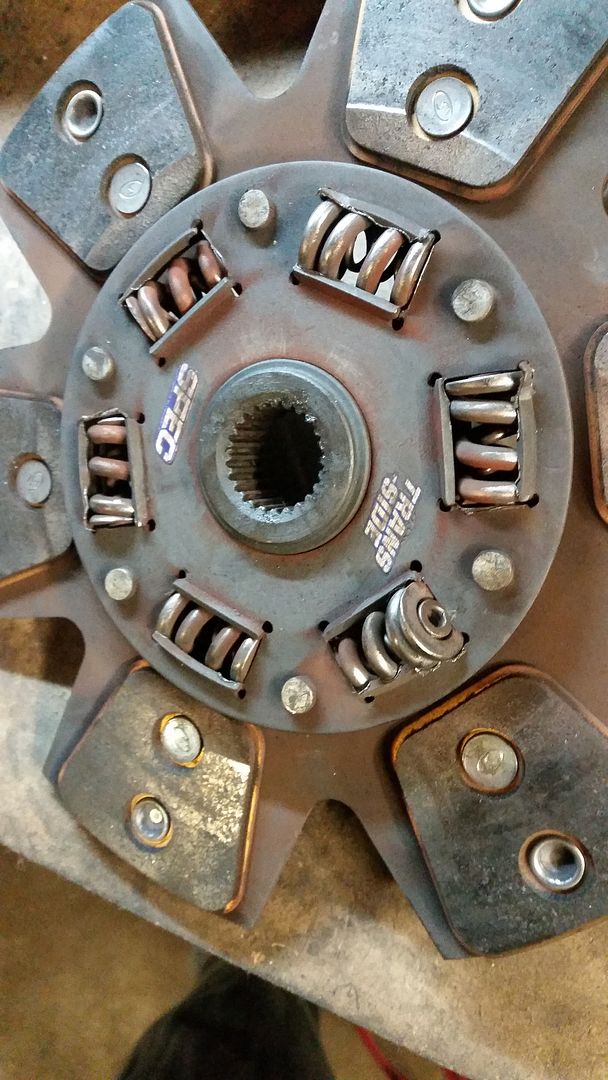 [/IMG]
[IMG]
[/IMG]
[IMG]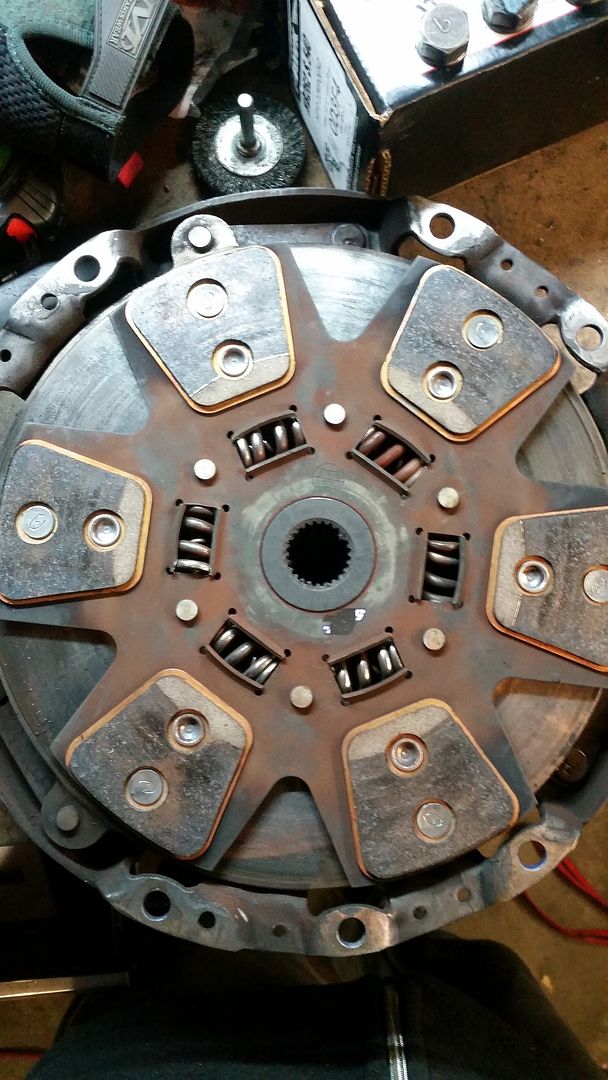 [/IMG]
[IMG]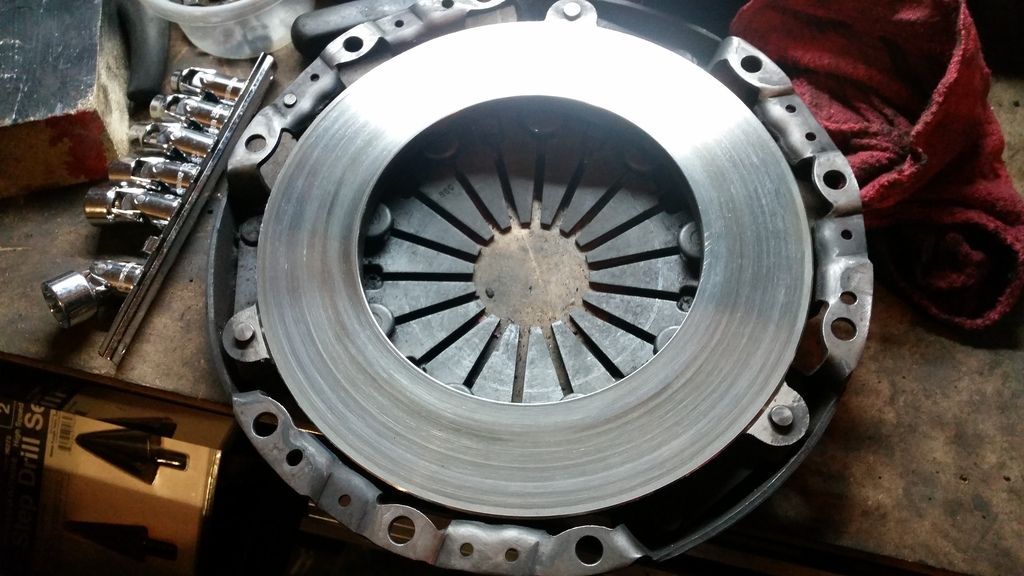 [/IMG]
[IMG]
[/IMG]