Hey guys, I have an R200 VLSD I'm trying to get installed in my 1997 S14
My car does not have ABS and is a manual.
The R200 VLSD that came with my car I believe is off an overseas car. It came from Jspec in Richmond, and was included with my car when I purchased it.
It has 5 bolt axle flanges on it and is at least a 4.08/4.11.. Just counting revolutions. I wonder if it may even be a 4.36
It does not have the ABS extension on the snout, and the output shafts do not have ABS rings around them.
The output shafts I bought from a Zilvia Member were supposed to be VLSD output shafts. Now Im really wondering if these are VLSD shafts
I have yet to get my stubborn short shaft out, but I have got the long shaft out and I have a problem. The new output shaft was longer than the old one by a little bit. I am able to get it in the diff, good and locked in, but the slinger, or the ring at the base is sitting about 1/4 off of the side of the diff housing....
What diff do I have, am I ever going to find output shafts?? what should they be from? I believe I have J30 VLSD 6 bolt output shafts here.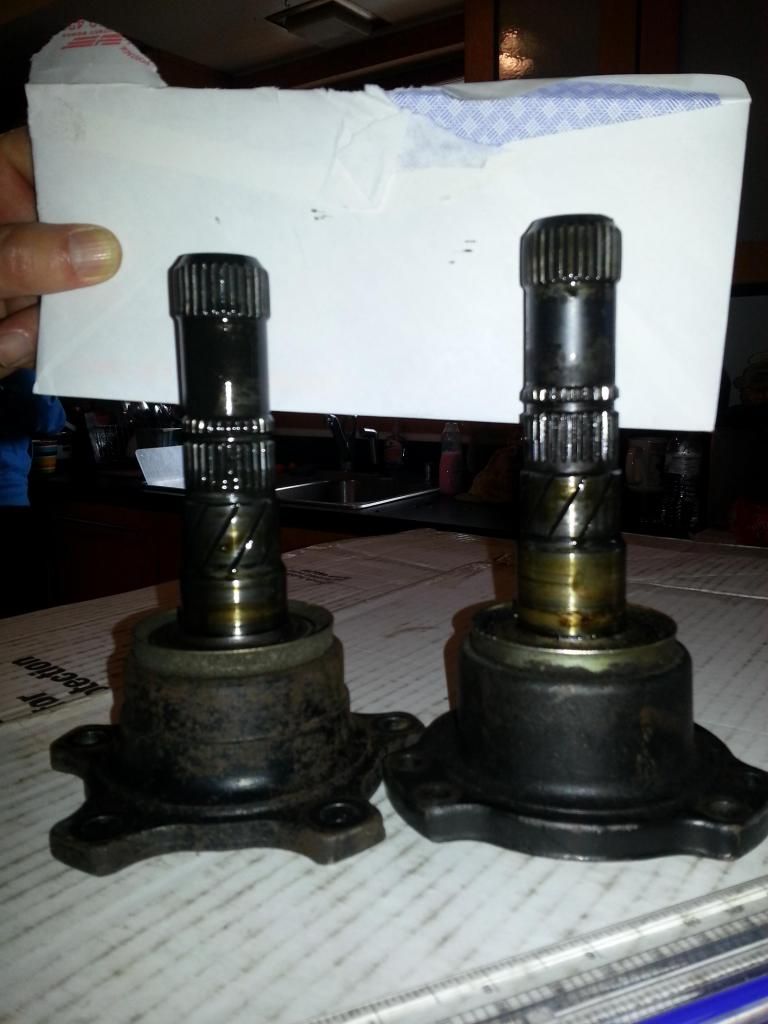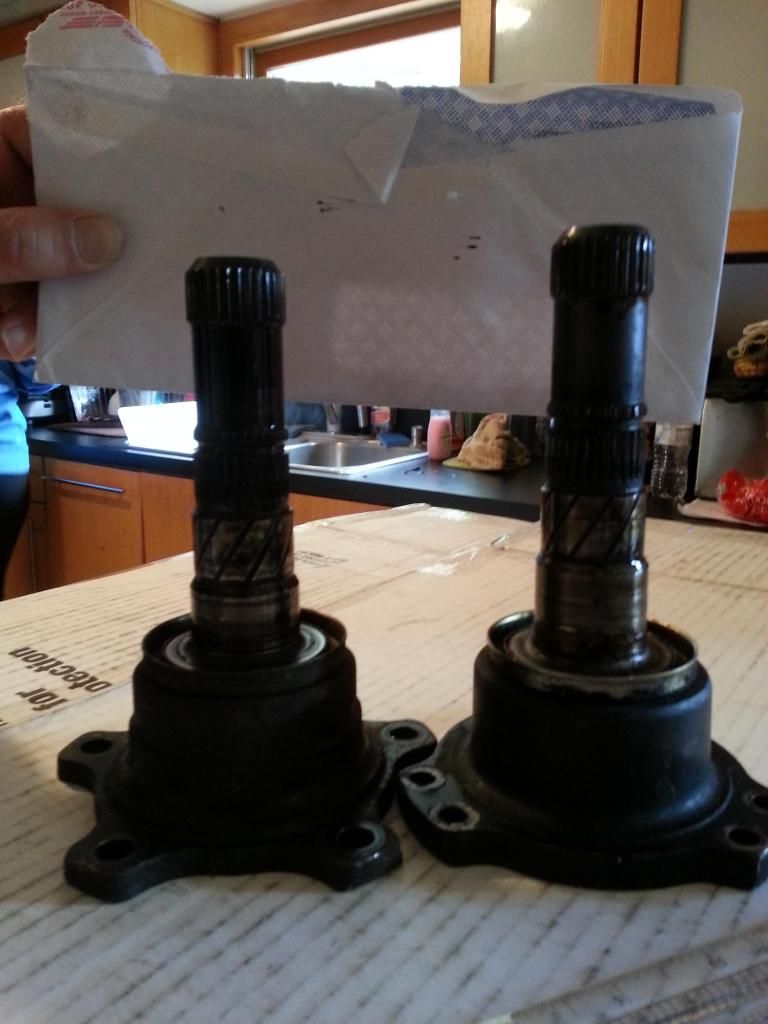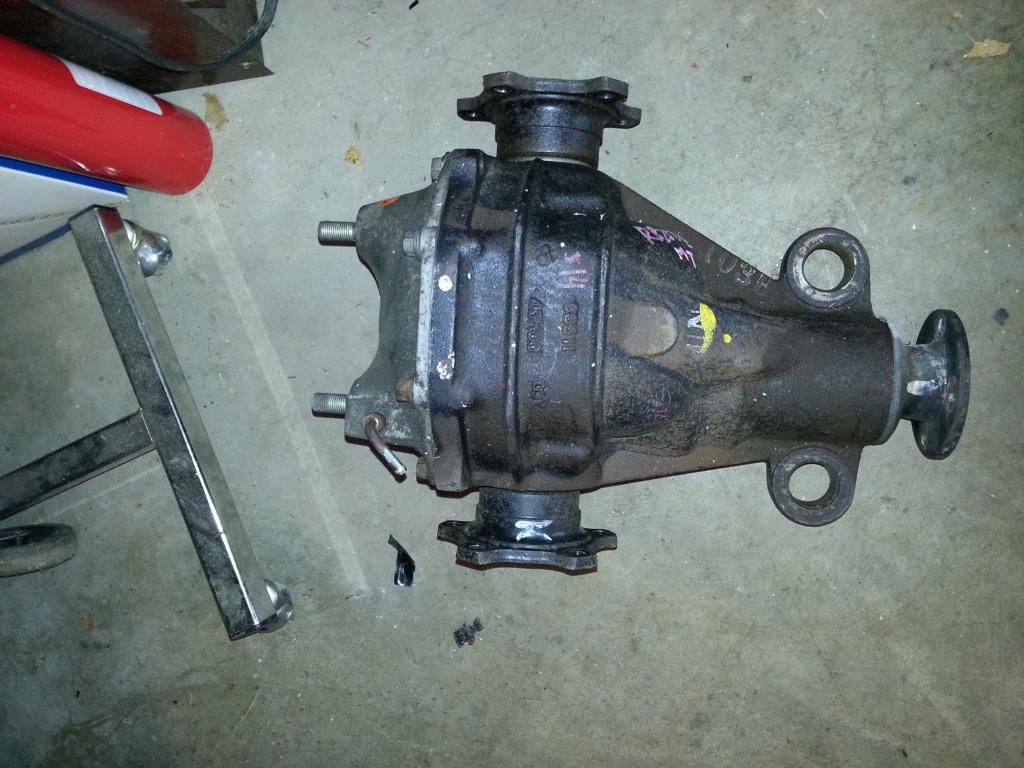 Again, I really want to find out if this guy screwed me or not ... so I can file a paypal claim if necessary... Not to mention.. my car is S15 SR powered at 15psi and is running around on 225's with an open diff.... I have no traction...
Regards
Brian