Alright, so I recently relocated my S14 fuse box to the rear of the car. As some/most of you know there are a few ways the fuse box gets it's power. The two white/red wires feed power directly to the accessories via constant battery juice, while the alternator powers a portion once the motor is running. The starter obviously has its own main feed from the battery in a factory configuration.
My main question for the electronic gurus and engineers is, can I tie the alternator/starter power supplys and the dual white/red wires together at a circuit breaker and then supply the circuit breaker it's voltage from the battery without damaging anything?
So essentially, the red connector, the black wire(alternator current supply to fuse box) and the 4gauge(not pictured) from the front of the car tied to the down stream side of the breaker. The starter and alternator are tied together by my ChaseBays harness, which connects to the 4gauge I have running front to rear. I'd like to tie that to the breaker with the factory white/red and the black wire that feeds the fuse box. Issues?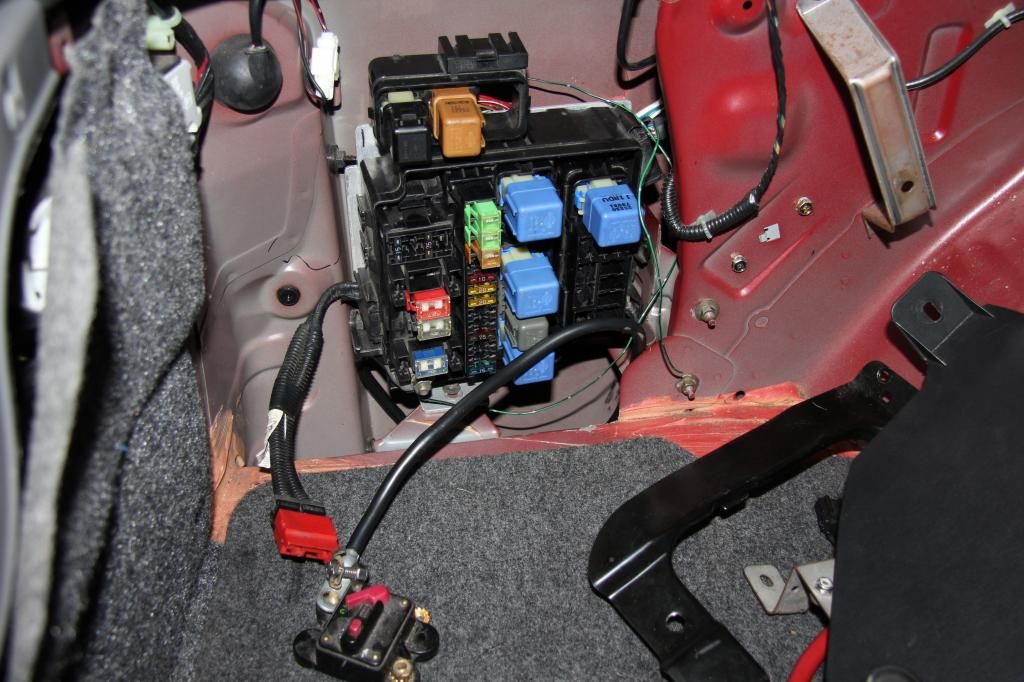 Like so...
Thanks for your time guys...