I need to finally fix my RC on the front S13.
I stumbled across these beauties thanks to Jason M.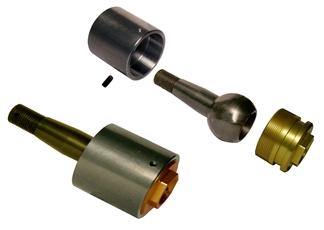 http://www.colemanracing.com/Integra...rms-P6201.aspx
They are the same parts as the nice
Billet aluminum units
Jason has but with a steel housing meant to be directly welded to the control arm saving 0.5 lb over stock steel ball joints and lowering parts count / cost for LCA fabrication.
Anyway, the max length these joints have is +0.75" over stock.
Howe
and
Titan
have domestic sized ball joints with +1.0" studs. That looks to be the limit of circletrack extended balljoint options.
I've seen people running anywhere from 20mm (0.787") to 3" (76.2mm) drop (or more) on various spaced ball joint FLCA setups.
What is the consensus on the correct amount of drop? Has anyone done roll center and moment center calcs that would care to share.
Bonus points if you have matched the front to the back!