I wanted to add a trailer Hitch to my S13 so I could use a hitch style bike rack; I tried the trunk mounted ones but they didn't work too well. I might also use it for a track trailer sometime down the road. Just wanted to get some input before I order the materials.
This is the hitch I am planing on use.
Reese Towpower Step Bumper Receiver 81378
here is a model of what I am thinking about doing...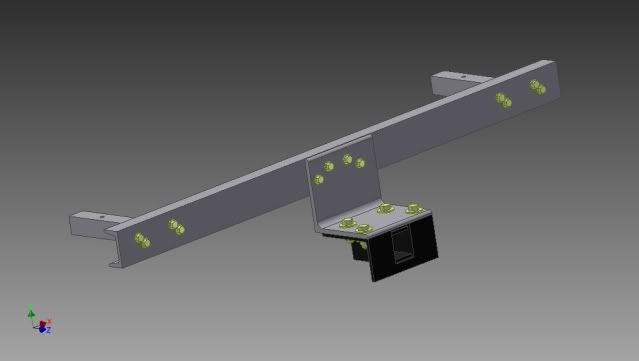 - 3" Aluminum Channel (1/4" thick) for the main support/beam.
- 6" Aluminum angle (3/8" thick) for the hitch mount.
- 1.5" x 1.5" Aluminum Channel for the Bumper support mounts/rails.
It should weight around 26lbs total, the Hitch weights ~10lbs.
Total Cost should be ~$140 which is close to how much a Curt Hitch costs.
Should I add more supports or braces anywhere? Is there anything else that I should change about it?