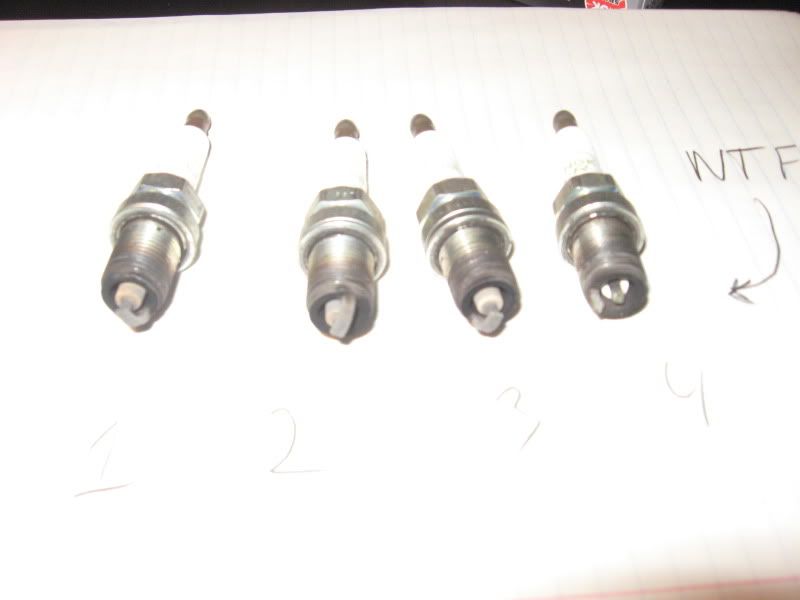 A picture is worth a thousand words...
I filled up my gaz at a different station this time. Same octane rating. I have been running my setup for 1 year on the track.
This really pisses me off. I hope the ceramic made its way to the exaust without damaging anything.
Any inputs?
Setup BCPR6E's -> they will be replaced with BKR7E's They look the same. I just know the 7's are a colder rating.
AFR->12.0-12.5 at high revs.
0.9 bar, 370 injectors, 255 walbro fuel pump, GT2871R
I downtuned my high RPM ignition by one or two degree's. (6000-6800)