So... I was all set to buy overfenders and such, when my friend who happens to own an audio shop convinced me to make my own.
I'm a sucker for that "make it myself" thing.
First step was to cut the fender. I love/ hate this step. It's easy to do, easy to mess up.
Then I slit the fender well so I could hammer it up and tack it in place:
Test fitting clearance after welding:
Yeah... it'll fit.
This time, I decided to keep the stock arch, and space it out horizontally. So, I added some strips of metal to extend the tubs:
Test fit the tires again:
I could almost call it a day!! Bondo will fill that in nicely.
Not.
Tried to figure out how to fill the rest in... since I can't just layer fiberglass over it as is. While I was doing stuff to the oher side, someone started playing with rolls of cloth and tape:
Looks good!! Let's not do that.
This requires something a bit more solid:
That looks little better... add a few more bricks: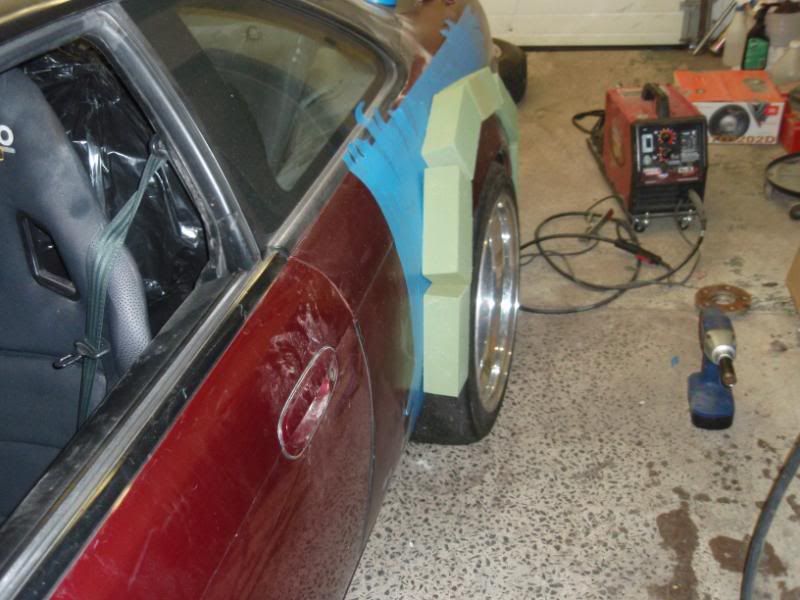 Sweeeeet. That looks awesome. Where's the fiberglass?
Of course, Jenna didn't feel the same way I did:
Crap... it's starting to "look good" and stuff. Where's the fun in that?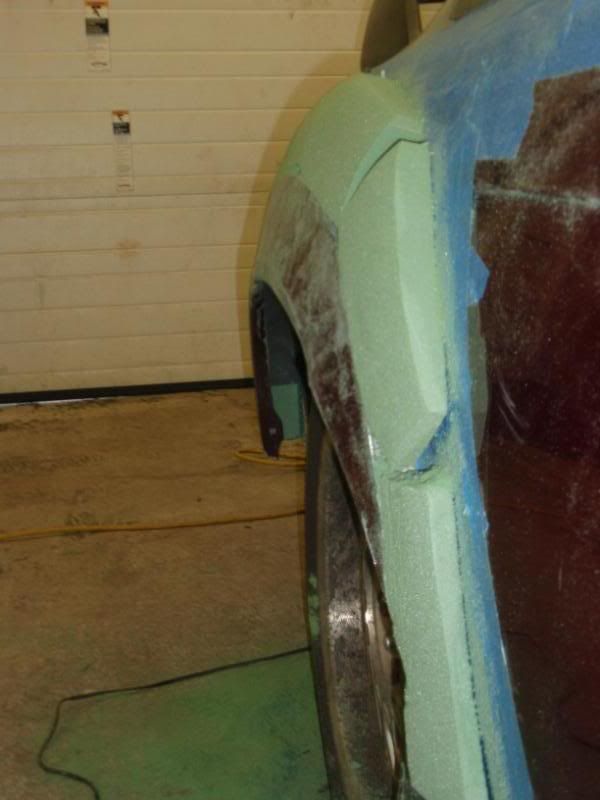 And some small peices to fill in the gaps...
Fiberglass to come soon. God bless 315/30/R18's.