Im putting together a package for the diyer to make your own traction and toe rods for far less than what big name companies cost. The brackets are laser cut and cnc bent and the 5/8 to 12mm bushings are cnc machined for consistency. Im looking into the cost of having them powder coated as well. The rest of the parts needed are readily available at almost any race supply shop. I will give suggestions for rod ends, jam nuts and the popper lengths for the center threaded sections.
All of the first production run are spoken for. As soon as this group is finished and delivered I will look into making another batch. Thanks to all who jumped in on the action early.
The Traction Rod threaded centers need to be 4" long and the Toe rods need to be 9.5"

Rod ends need to be 5/8-18 left hand thread with 5/8" bore

You will need two right hand jam nuts and two left hand jam nuts per kit.
The list:
JC_Freak x1
Gigapunk x2
jmauld x2
Nissankat x1
Air x2
GodspeedS13 x2
JSC x2
ericb382 x1
Ruff Ryder 6 x2
WilloW x1
Pictures of the finished product ready to ship.
Everything that is included in one kit, if you ordered two then it will be doubled.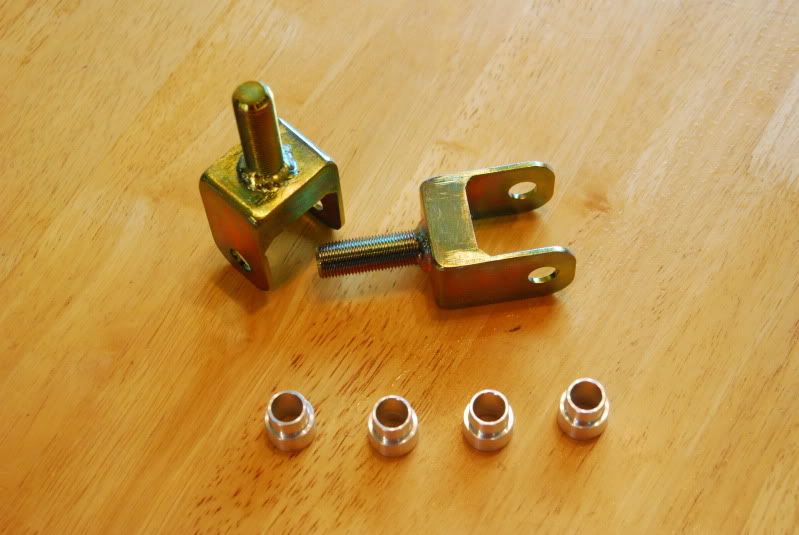 Brad