Getting deep into the pre-season rush, since my first race is on the 22nd (Feb). Just thought I'd post some updates of what's going on in my garage.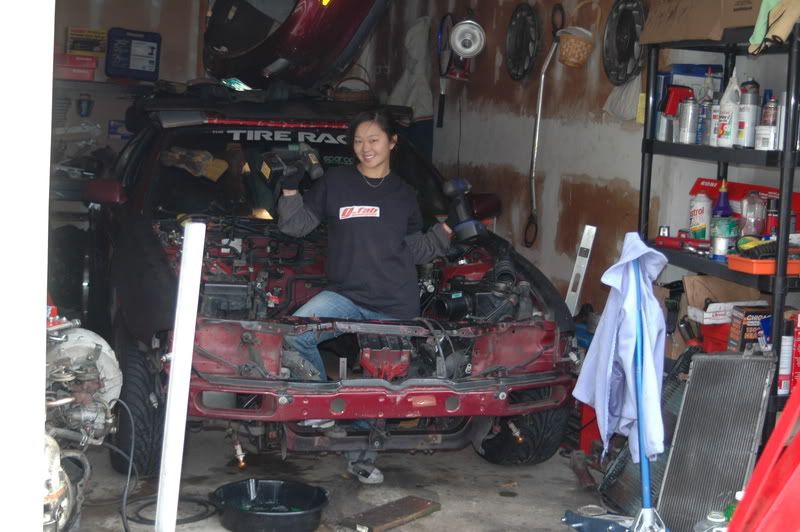 If you look closely, you'll notice how horribly deformed the radiator core support is. That would be because the car was backed into or rear ended a truck. Either way, it's not pretty. You can really tell how bad it is in the following pics: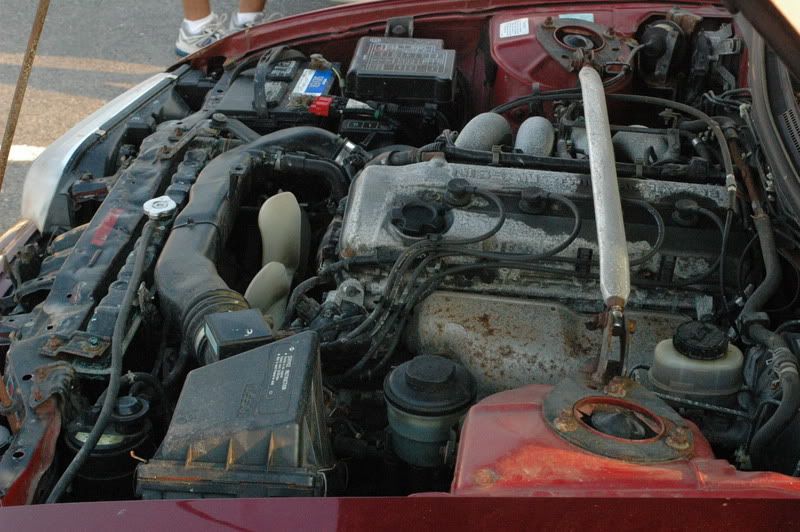 The core support for the Panda was marginally better, so while I had everything apart, I figured I'd splice the good in for the bad. The bad part is that the headlight and hood latch brackets were cut on the Panda to fit the radiator in per SCCA SM rules (can't cut more than 1lb off, so no bumper support notching). It ended up being a bit more work than necessary, but the end result is much better than when I bought the car:
You can still tell where I spliced it in. I'll probably grind it down a bit more, but at the moment, I just need to get the car started.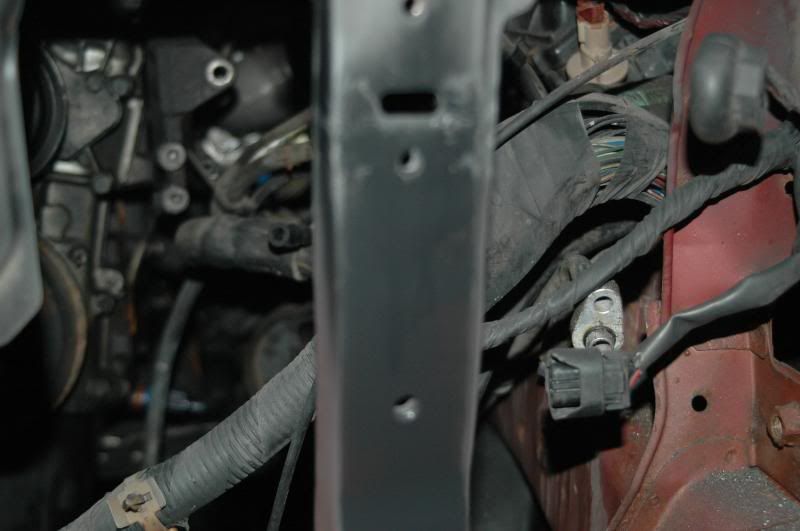 On the inside, I finally finished wiring in the E-Manage Ultimate. McMaster sells some nice woven wrap-around wire sleeving. I highly recommend. The downside is anything longer than 3ft. you have to use the meshy braided sleeving (which I think Carl has on his car).
ID Bundle Dia. Range Wall Thick. 3-ft. Lengths Each
3 / 16 ............ 1 / 16 to 3 / 16 ..................... 0.024 ........ 2649K41 . . . . $3.95
5 / 16 ............ 3 / 16 to 5 / 16 ..................... 0.024 ........ 2649K42 . . . . 4.98
1 / 2 ............ 5 / 16 to 1 / 2 ..................... 0.024 ........ 2649K43 . . . . 6.24
3 / 4 ............1 / 2 to 3 / 4 .....................0.024 ........ 2649K44 . . . . 8.80
1 ............ 3 / 4 to 1 ..................... 0.024 ........ 2649K45 . . . . 10.98
1 1 / 2 ............1 to 1 3 / 4 ..................... 0.024 ........ 2649K46 . . . . 13.65
Anyways, my new FMIC is getting chopped in half to fit with the stock core and bumper supports, making a 28x7x3" 10-row core. Hopefully I'll get it today and be able to start the car up this weekend! The rest of the engine setup should be plug and play: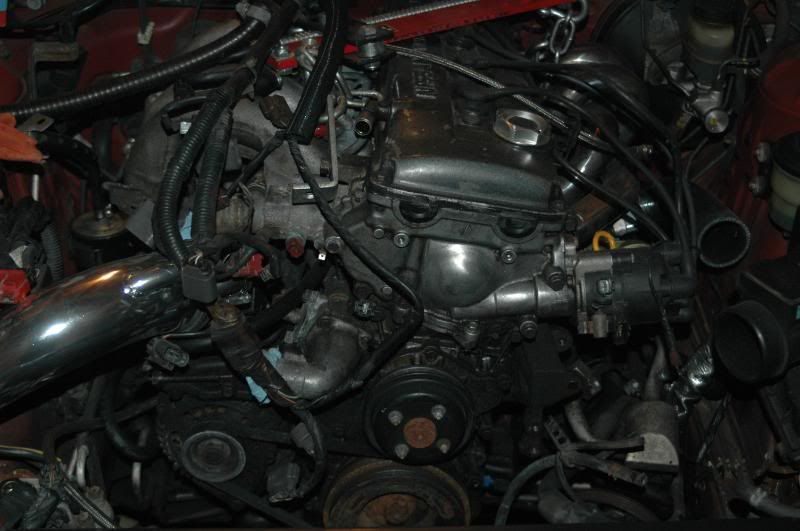 -PJ