I've seen these discussed on the forum here a few times.
I've searched and read through a few posts, so I have some idea of the overall forum feeling on them. However, I'd like to hear a few opinions further to what I've found.
Besides the minor ackerman concerns, they seem to have worked well for those few that run them (mmdb for one). Not to point you out, but I've seen your review specifically on a few forums.
With my ride height (pictured below), I'd like to go about improving my suspension geometry this winter. I'm pretty low, so I know that it would help me for next season.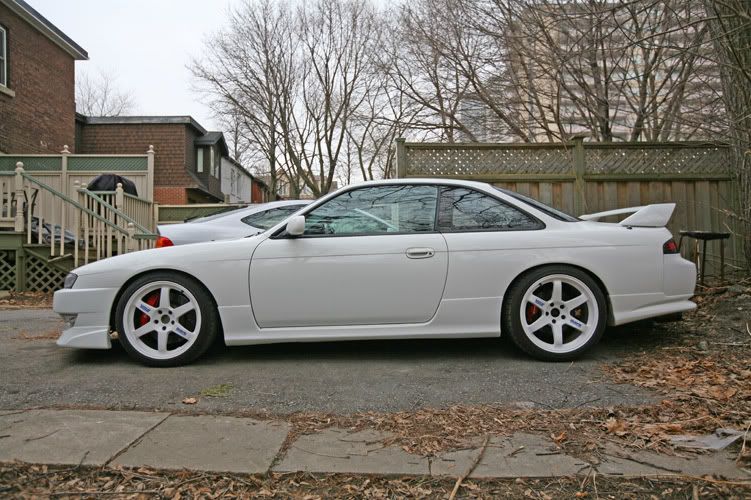 I like that they have an adjustable roll center correction (spacer), and built in bump steer correction (lowering tie rod end mounting position). And I like that I can adjust up to 50mm if I stacked the spacers.....which I haven't seen done, but it's listed on a few distributors sites.
My question is, do you guys use (or recommend) additional tie rod adjustment such as the SPL outers, and lca adjustment (such as the moonball or Def solution) if I were to pick up a set of these knuckles?
Might it be worth it to just run a more cost effective tie rod pairing without the additional adjustment like circuit sports or something just to tighten up the steering input if I ran these knuckles? I like the idea of the modified flca's incorporating sphericals to get the rubber bushings and flexible arms out of there, so maybe that's something that I'd do anyway.
My main purpose is AutoX/Daily, so I don't mind the additional angle for slower tighter sections, but it's not my main purpose for looking at them at all. I'm really looking at them for the geometry correction.
I was looking into doing the Def style arms and spl tie rod setup this winter to get me where I want to be, but I'm wondering is this may be a better option for me.
Basically these knuckles provide a similar overall height adjustment as the Def flca's and an spl outer from what I can see. They just do it using a modified knuckle instead of a tie rod/flca pair. Do you guys think that I might benefit from using both the knuckles and the flca's for even more adjustment, or is anything more than the 1.5-2" too much?
I know that a lot of people have posted their goal of a parallel inner/outer mounting point, as nobody has really nailed down the "ideal" setup for a particular height. So maybe
one
of the knuckle or flca/tie solutions would work, that's what I'm trying to get my head around.
Right now I can get a set of the knuckles with the 10mm? (blue) spacer 2nd hand, which is 30mm of adjustment on both lca and tie rod.
What do you guys think a set of these are worth used?
Alternatively I can go with the modified flca's and spl/z32 setup new for somewhere between $600 - $800 after I get it all shipped here and pay duties, etc. I guess that this setup would net me closer on the 50mm adjustment mark......although I'm sure I could machine a larger spacer for the GP knuckles if I wanted. I wonder if machining my own spacer would be safe?
Sorry for the long post, but I've been kind of thinking out loud.....lol
If I can pick up the knuckles for $1000-$1200, I'm wondering if it's a good solution, or if I should take the route of the flca's and tie rods for my adjustment....
Discussion/opinions please...