I've been running MMR UHMW bushings in my s14 for a year (
http://www.mmr-direct.com/catalog1/S13/index.htm
). These are very hard plastic so consider them equivalent to solid aluminum. Noise was one thing, but i've been displeased by the lack of rear traction due to drivetrain shock.
This year I decided to give the Nismo ones a try, since there's no other option softer than solids. Left (black) for the rear, right (gray) for the front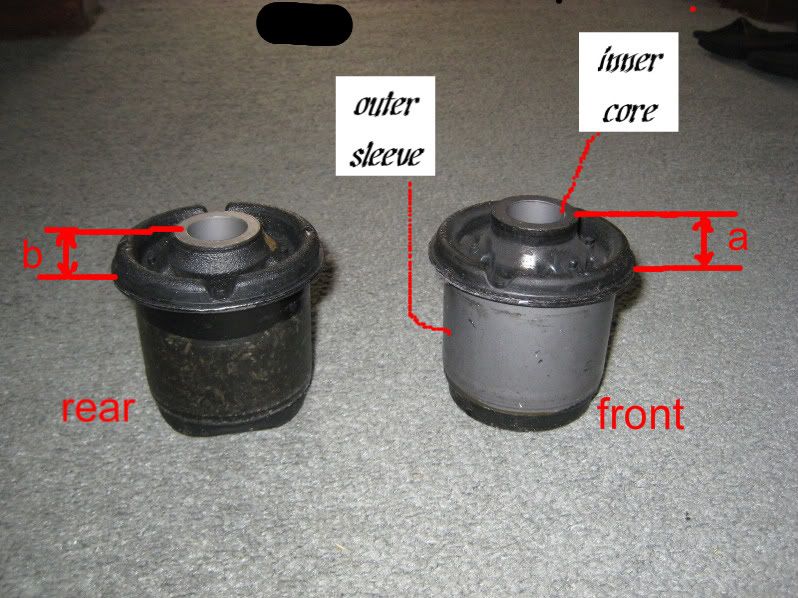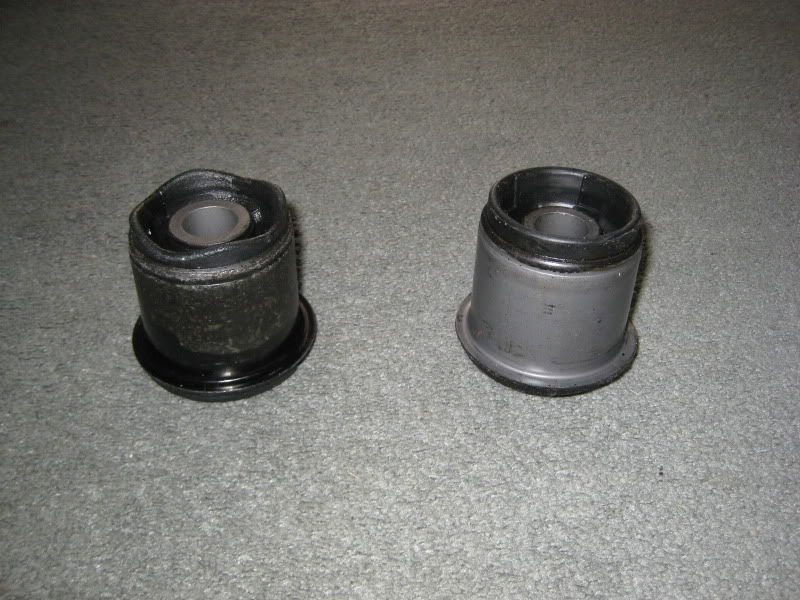 The pics are there for a reason. I never noticed that although the front and rear inner steel cores are of the same length, they are at different height relative to the outer sleeves. The inner core for the front is about 1/4" taller (in picture, a - b = 1/4"). I'm assuming the stock bushings are also like these (I didn't take notice when I set them on fire last year).
Now compare the stocker/nismo design to the typical solid bushings where all 4 are identical
What this means is compared to a solid setup, the stock/nismo bushings actually tilt the front of the subframe downward a little bit. Does this mean anti-squat characteristics are different? Which one has more?
I've got a lot more rear traction with the nismo. I wonder if the rubber's compliance or the slightly different subframe geometry that contributes to this change. Totally happy though.